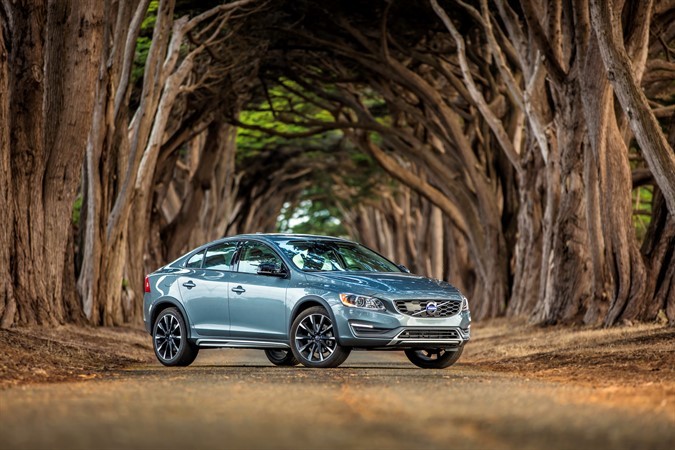 Swedish car-maker Volvo Cars has revised the prices of it models sold in India Friday, April 1, following the proposed taxation norms on cars across various categories that were announced in Budget 2016. With the price revision, while the cost of some of the models has gone up by 3 percent, others have become cheaper.
According to Budget 2016 announced by Finance Minister Arun Jaitley Feb.29, the government would levy infrastructure tax on all four-wheelers, and 1 percent additional infrastructure tax would be levied on small petrol and CNG cars, while 2.5 percent would be imposed on diesel cars. The government also proposed 4 percent infrastructure cess on SUVs and other luxury cars. In addition to the infrastructure tax, there will be a 1 percent service charge on purchase of luxury cars that cost over Rs. 10 lakh.
The new Volvo prices are effective from April 1. The price of S60 Cross Country remains unchanged at Rs. 38.90 lakh (ex-showroom, Delhi).
"This year's budget has forced us to relook at the pricing in order to provide the best in class products to our customers. At the same time, we are pleased to be able to offer significant price reduction on S60 Kinetic, S60 Momentum and V40 Cross Country D3 Inscription variants, without compromising on the features and specification levels. Efficiencies of scale have enabled us reduce cost and hence pass on the price discount to our customers," said Tom von Bonsdorff, Managing Director, Volvo Auto India, in a statement.
| | | |
| --- | --- | --- |
| Volvo Model Range | Old Prices (Rs.) | New Prices (Rs.) |
| V40 D3 Kinetic | 24,75,000 | 25,49,250 |
| V40 R-Design | 27,70,000 | 28,53,100 |
| V40 Cross Country D3 Inscription | 32,50,000 | 29,45,800 |
| V40 Cross Country T4 Petrol | 26,50,000 | 27,29,500 |
| S60 Kinetic | 32,40,000 | 30,88,970 |
| S60 Momentum | 35,25,000 | 35,00,070 |
| S60 Inscription | 38,35,000 | 39,03,700 |
| S60 R-Design | 40,25,000 | 41,71,500 |
| S60 Cross Country Inscription | -- | 38,90,000 |
| S60 T6 Petrol | 42,00,000 | 43,26,000 |
| XC60 Kinetic | 43,50,000 | 44,80,500 |
| XC60 Momentum | 46,60,000 | 47,99,000 |
| XC60 Inscription | 50,20,000 | 51,70,600 |
| XC60 R-Design | 52,00,000 | 53,56,000 |
| XC90 Momentum | 68,90,000 | 70,96,700 |
| XC90 Inscription | 77,90,000 | 80,23,700 |
[1 lakh = 100,000 | 1 crore = 10 million | 100 crore = 1 billion]