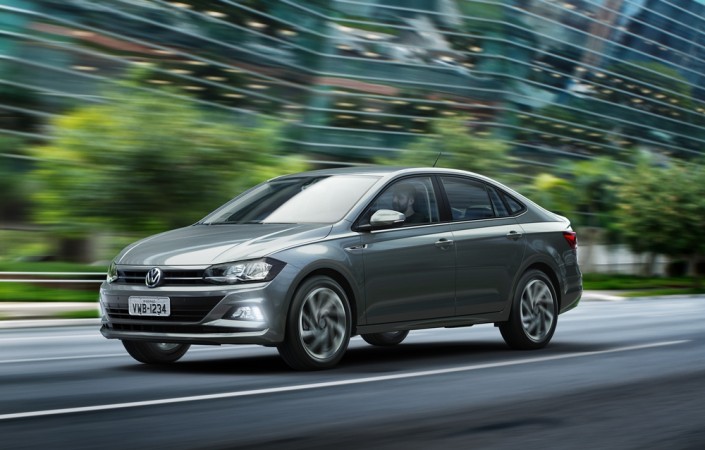 German carmaker Volkswagen has revealed Virtus, the sixth generation Polo-based sedan in the Brazilian market. The mid-size sedan is set to replace Polo sedan (Vento) sold in the South American markets. The first sedan built on the MQB platform in the country, Virtus will go on sale in the Brazilian market in January 2018.
The highlight of the front is the crease that edges the air intake and cuts the space between the main optical assembly and the fog lights. Though the basic silhouette is similar to the Polo hatchback, the front bumper has been tweaked to give the it a separate stance.
The Virtus adopts the double arrow line on the side which renders it a more lengthier feel than real. The sedan's wheelbase measures 2,650mm, which is 80mm more than that of the Polo. The rear doors are longer than the Polo hatchback. The Virtus' rear angle is similar to the Jetta. The sloping roofline and wraparound tail-lamps are cohesive and give it a clean design.
Apart from the increase in wheelbase, the height of the Virtus is 1,468mm (4 mm more than that of the new Polo). This has increased the interior space and it is roomier than before. The width is the same as that of the hatchback at 1,751mm.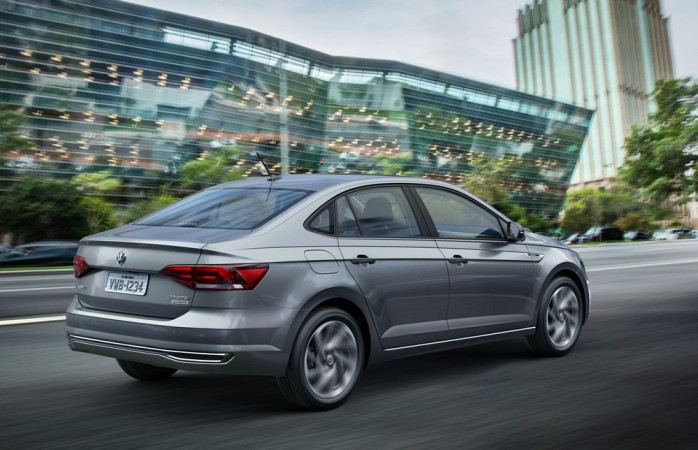 The basic design and interior layout of the Virtus are also borrowed from the new Polo. The high-tech dashboard with dual digital screens from the new Polo has been incorporated in the top-spec Virtus model. The sedan also boasts of 521 liters capacity in the trunk, one of the largest in the category.
The Virtus in Brazil is offered in two engine options – a 1.6-litre, four-cylinder petrol engine delivering 117hp and 162Nm of torque, and a 1.0-litre, three-cylinder, turbo-petrol producing 128hp and 200Nm of torque.
Will it be launched in India?
Volkswagen AG board is now considering introducing MQB platform in India to substantially boost its portfolio in the country. If the board gives green signal, the new Polo and Virtus launch could happen in India as well.