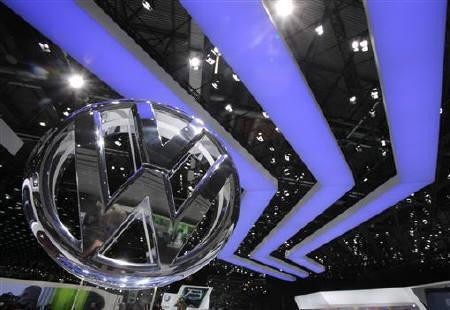 Volkswagen Group Sales India Pvt. Ltd on Tuesday said it will launch refreshed variants of its Polo and Vento cars by the end of September to boost sales of the hatchback and sedan in India.
The revised versions of the Polo hatchback and the Vento sedan will have features like black headlamps, new design alloy wheels, leather wrapped steering wheel, RCD 310 music system with USB connectivity, multifunction steering wheel, and Bluetooth device. The cars will be priced lower than the original versions.
"We are repositioning the two models, and there are some minor product changes based on market feedback," Arvind Saxena, the newly-appointed managing director of Volkswagen Passenger Cars said according to The Hindu.
The company said it will also offer better financial benefits to the customers in an aim to push sales impacted by the economic slowdown and present fuel prices. The company had reported about a 38 percent decline in sales for the month of August when a total of 4,410 units were sold, compared to 6,091 units that were sold out in the same period the previous year.
"We are working towards a 3 per cent plus share by the end of the calendar. The market has not been at its best, and the passenger car industry, too, saw a drop of 15 per cent during the period," said Saxena further adding, "We plan to increase dealerships from 109 to 150 dealerships by the year-end.''
The new gasoline-powered Vento will be priced at ₹729,000-874,000 and the top new variants of the Polo will be priced between ₹489,000 and ₹584,000 in Delhi. The highline variant of Vento petrol has come down by 20,000 and the highline Polo by 40,000. The fully loaded Highline Polo is now priced at ₹694,000 while the Vento Highline costs ₹989,000 ex-showroom, Delhi.
The revised models of Volkswagen is expected to bring high competition to best-selling diesel cars like Maruti Swift (₹676,000), Hyundai i20 (₹744,000) and Hyundai Verna (₹1.05 million).