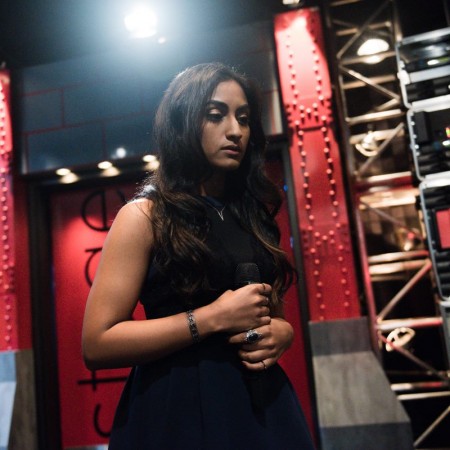 With her energetic and infectious voice, Moushumi, 22, managed to spin three chairs with her blind audition rendition of "Wicked Game" by Chris Isaak and got a spot on Pharrell Williams' team.
She auditioned in front of "The Voice" Season 10s four judges – Blake Shelton, Pharrell Williams, Adam Levine and Christina Aguilera. Except Shelton, all the other three judges turned the chair. Shelton's team of 12 was already full.
Hailing from New Jersey, Moushumi has joined other contestants who are also from NJ, including Mike Schiavo, 21, of Colonia; John Gilman, 23, of Bayville; Joe Vivona, 25, of West Cadwell; and Nate Butler, 19, of Shamong.
As stated by My Central Jersey, when asked is there any co-incidence that there are so many contestants from New Jersey in this year's "The Voice," Moushumi said jokingly: "There is something in the water. I don't know what it is."
Initially opting for a career in medical, Moushumi has found peace with music. She thanked her friends and family to support her decision and for always standing beside her.
"I am so grateful to have all this encouragement and motivation that I have now. Just to get little messages from people who say they are inspired by my performance. That they want to pursue their dreams because they saw me pursuing mine. That is the absolute craziest thing in the world to hear. And it makes me so happy, even for one person if I could do that, it makes me super, super happy," Moushumi said.
When asked what her ultimate goal is through the competition, Moushumi said: "To see my parents happy is all that I want. In that moment, to be captured in that way, is the coolest thing. They have given me everything that I have. They have sacrificed so much for me. All I want to do is make them proud, so to see that is amazing."