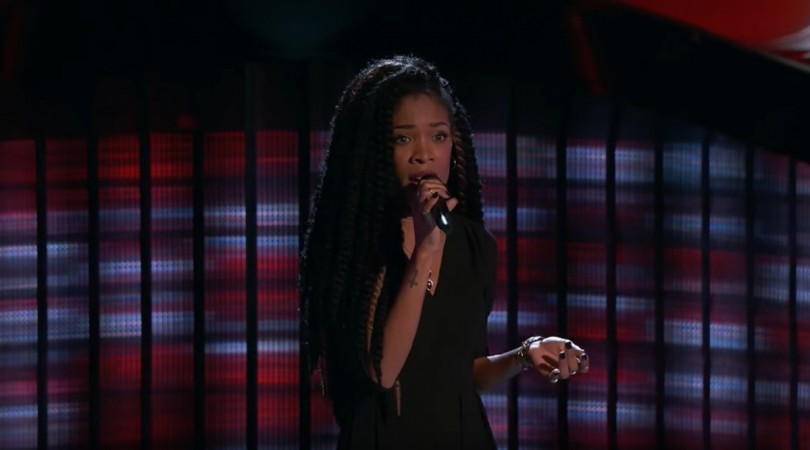 The Voice USA 2017 is officially here. Season 12 of the NBC's three-time Emmy Award-winning singing competition premiered on Monday and the Blind Auditions continued on Tuesday with an hour episode unlike two hours on the previous day.
As usual, coaches Adam Levine, Blake Shelton, Gwen Stefani and Alicia Keys fought hard to get the best talents in their respective teams. A total of five contestants were selected in the Blind Auditions episode 2.
[READ: The Voice USA 2017 Season 12: List of candidates who are through blind auditions episode 1]
Autumn Turner took on Donna Summer's Last Dance. The ice-skating coach from Montclair, New Jersey nailed the song and got all the four chairs turned for her. And yes that high note she hit at the end will give chills to many. Adam Levine declared that "you could easily win this show" and others tried to win too her, but she chose Team Alicia.
Jesse Larson performed Jealous Guy by John Lennon. It was a beautiful rendition, but only Adam Levine pushed the 'I want You' button for him. The singer from Minneapolis, Minnesota could be a dark horse in the competition, and nobody will deny that the guitar piece was cool.
Aliyah Moulden got Blake Shelton, Gwen Stefani and Alicia Keys turn their chairs with her beautiful rendition of Hound Dog by Willie Mae 'Big Mama' Thornton. The battle was almost over for her when Blake mentioned his track record in the show with young people, citing Cassadee Pope and Danielle Bradbery. She joined Team Blake.
Savannah Leighton from Spring Garden, Alabama sang Katy Perry's Unconditionally. She has the range and good voice as well. Blake Shelton and Gwen Stefani turned their chairs for her. The fight for the 16-year-old begun between the "lovebirds," as described by Alicia Keys, and she joined Team Gwen.
Lilli Passero performed Carla Thomas's version of A Love of My Own. The 26-yeal-old from Los Angeles, California stole the hearts of Blake Shelton, Gwen Stefani and Alicia Keys. The coaches tried to convince her to join their teams, but it was obvious who she would choose after Alicia started singing to woo her. As expected, she joined Team Alicia.
Alicia Keys has four contestants in her team after the Blind Auditions 2, while Adam Levine, Blake Shelton and Gwen Stefani have three singers each.