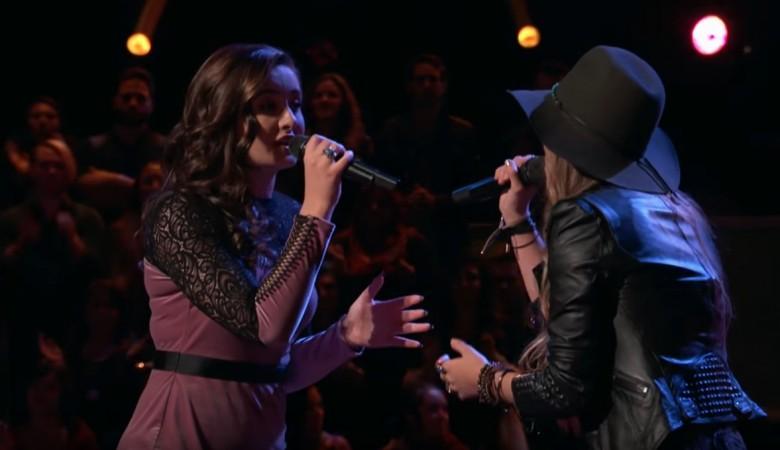 The Battles episode 3 of The Voice USA 2017 (Season 12) featured performances from nine pairs, instead of the usual six. However, renditions of three pairs were a montage, thus cutting air time. Overall, it was a great night with three steals.
Recap and result:
Josh Hoyer vs TSoul (Team Blake): The pair took on the song, In the Midnight Hour by Wilson Pickett. They put up a rocking performance but TSoul has a slight advantage over his opponent. Coach Blake Shelton chose TSoul.
Also read: The Voice USA 2017 (Season 12) Battle Round 3 spoilers
Autumn Turner vs Vanessa Ferguson (Team Alicia): They sang the song, Killing Me Softly by Roberta Flack. Autumn begun her killer show from the word go and then Vanessa joined in with confidence. They blended so well that it appeared like they would make a great band together. Alicia chose Vanessa. Then Adam, who said he would steal Autumn, and Gwen, pressed their steal buttons. Autumn joined Team Adam.
Johnny Hayes vs Julien Martinez (Team Adam): They took on the song, Hard to Handle by Otis Redding. It was a rocking performance but sounded like Julien tried too hard while Johnny sang with more ease. Johnny won the Battles.
Caroline Sky vs Stephanie Rice (Team Gwen): The duo performed The First Cut is the Deepest by Cat Stevens. They are two very different types of singers and stood out in their own way. Gwen picked Stephanie, but Blake stole Caroline.
Kawan DeBose vs Malik Davage (Team Adam): They took on the song, Love Me Now by John Legend and gave a decent performance. Adam chose Malik.
Hunter Plake vs Jack Cassidy (Team Alicia): I expected people to compare their performance with Calum Scott's audition at Britain's Got Talent 2015 when they sang Dancing On My Own by Robyn, and it came true. But irrespective of comparison, they put on a good show and blended well. Hunter has more passion in his performance but Alicia shocked many by choosing Jack. Perhaps she did it intentionally knowing that someone would steal him. True to that, Adam and Gwen pushed their steal buttons. Gwen stole Hunter.
Battle Montage: Enid Ortiz beat Valerie Ponzio with her performance of Love Triangle by RaeLynn to stay on Team Blake, while Team Adam's Hanna Eyre beat Sheena Brook with her rendition of Try by Pink. Troy Ramey and Jozy Bernadette of Team Gwen took on the song, Angel Eyes by the Jeff Healey Band, and Troy won the Battles.
Team Standings:
Team Adam: Johnny Hayes, Mark Isaiah, Jesse Larson, Taylor Alexander, Josh West, Malik Davage, Hanna Eyre, Autumn Turner
Team Gwen: Joshua "JChosen" Hunter, Stephanie Rice, Brandon Royal, Troy Ramey, Aaliyah Rose, Johnny Gates, Davina Leone, Brennley Brown, Hunter Plake
Team Alicia: Anatalia Villaranda, Lilli Passero, Quizz Swanigan, Jack Cassidy, Lauryn Judd, Vanessa Ferguson, Chris Blue, Ashley Levin, Dawson Coyle
Team Blake: Lauren Duski, Aliyah Moulden, Casi Joy, Enid Ortiz, TSoul, Andrea Thomas, Felicia Temple, Caroline Sky