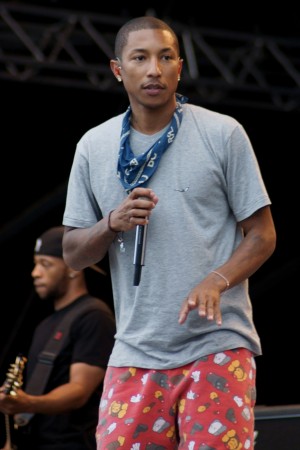 The next season of NBC's highly popular singing competition "The Voice USA" is all set to premiere Feb. 29. In the two-hour premiere, the renowned judges, who will include Pharrell Williams and Christina Aguilera, will select their teams from the numerous auditions.
As reported by NJ.com, original judges Adam Levine and Blake Shelton will join Williams for his fourth season and Aguilera for her sixth. Gwen Stefani, who judged the auditions of Season 9, will act as an adviser during the battle rounds.
Other advisers for this season will include Tori Kelly (Team Adam), P Diddy (Team Pharrell), and Patti LaBelle (Team Christina). Miley Cyrus will advise the contestants in the knockout round while Carson Daly will host the show.
In an interview with Parade Magazine, Aguilera said: "I'm trying to make it different by winning this year. And as I said, I've been taking notes. I'm very strategy‑less, though."
Talking about the reaction of contestants to criticism, she said: "As a coach, I find that to be one of the biggest things that I try to help them with, is helping them with their head space and their mindset, encouraging them to move forward, and have fun with it. That's ultimately what we're all in the music business for."
According to the Entertainment Weekly, Aguilera will be interacting closely with the contestants and the visiting stars. In the promo of Season 10, Aguilera can also be seen kissing a contestant, which is surely going to generate some gossip once the show airs.