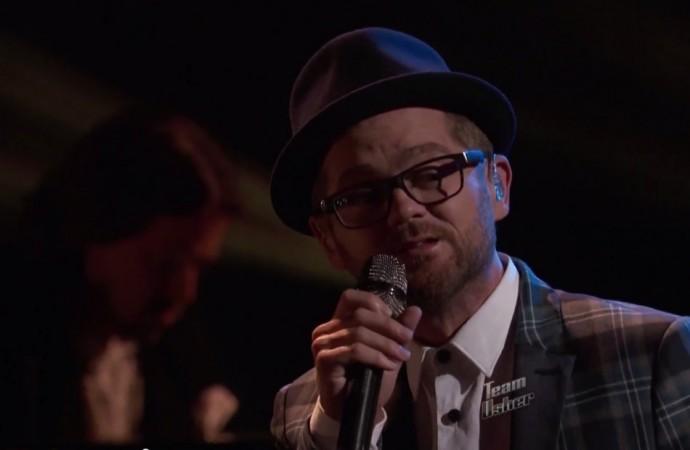 Looking at the performances of the top three contestants during the finale, Josh Kaufman from Team Usher clearly ahead of his competitors - Jake Worthington and Christina Grimmie - and as expected, was crowned as the winner of "The Voice" USA 2014 at a glittering ceremony on Tuesday.
The singer-songwriter from Indianapolis, Indiana beat runner-up Jake Worthington from Team Blake and third placed Christina Grimmie from Team Adam to land himself a contract with Universal Music and a cash prize of $100,000. He became the first artist from Team Usher and first stolen contestant to win the title.
Kaufman, who was joined by his family after being crowned the winner, said that he was overwhelmed, happy, surprised and relieved.
Interestingly, he was shown the doors by Adam Levine during the battle rounds 2 before Usher used his steal, giving him another chance to stay in the competition, and there was no stopping there after. He turned out to be one of the most-consistent performers of the season.
The final live performance on Monday saw Grimmie sing "Wrecking Ball" by Miley Cyrus, Elvis Presley's "Can't Help Falling In Love" and Gotye's "Somebody That I Used To Know" with her coach Adam Levine. She put up a good show but that seemed to be not enough to race ahead of the pack.
Jake Worthington from Team Blake sang "Don't Close Your Eyes" by Keith Whitley, "Right Here Waiting" by Richard Marx and "A Country Boy Can't Survive" by Hank Williams Jr. with his coach. It was a beautiful show, and may be his best outing this season.
Josh Kaufman sang Stevie Wonder's "Signed, Sealed and Delivered, I'm Yours," Adele's "Set Fire To The Rain" and The Police's "Every Breathe You Take" with coach Usher during his final live performance. He is perhaps the most consistent performers this season and he proved his skills once again in the finals.
It looked like YouTube sensation, Grimmie would be hard to beat, as she has huge fan base but she was placed in the third place behind Worthington after a not-so-impressive finale performance. It was obvious after the final performance that Kaufman would win the title and he did.
The final night saw lots of big names like One Republic, Ed Sheeran, Justin Moore, Alabama, Robin Thicke and Coldplay perform before the winner of "The Voice" Season 6 was announced.