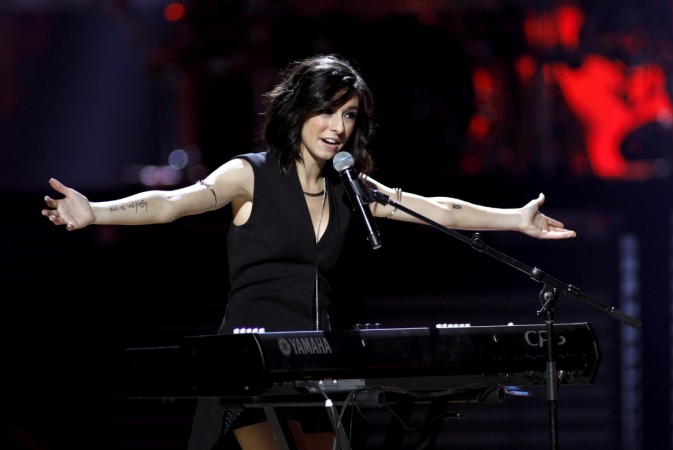 Christina Grimmie, who is known for being one of the prominent contestants in "The Voice US" Season 6, was shot dead after a gunman opened fire at a Florida concert where Grimmie was signing autographs for fans of the show.
According to the Guardian, after shooting, the suspect committed suicide. Grimmie was immediately hospitalised in critical condition and was pronounced dead after a few hours.
Heather Walsh, a publicist for Grimmie, stated in an e-mail that "we can confirm that Christina has passed and went home to be with the Lord." The news was also confirmed by the Orlando police department via its official Twitter page.
With deep regret, we have confirmed Christina Grimmie, @TheRealGrimmie has died from her injuries.

— Orlando Police (@OrlandoPolice) June 11, 2016
According to the police, the incident took place after the 22-year-old singer performed with the band Before You Exit at The Plaza Live, Orlando. After the concert ended, when she was signing autographs for fans at a merchandise table, the gunman shot at her.
Grimmie's brother tried to take down the gunman. However, the gunman immediately shot and killed himself during the struggle, the police said. The identity of the gunman and his motive behind such a step has still not been ascertained.
The Guardian also reported that after Grimmie's death, #RIPChristina was the top trending hashtag on Twitter. "The Voice" also paid tribute to her through their official Twitter page: "There are no words. We lost a beautiful soul with an amazing voice."
"The Voice" coach Adam Levine also posted a photo of himself with Grimmie on Instagram. The post reads: "I'm sad, shocked and confused. We love you so much Grimmie. We are all praying hard that you can pull through this ... this just isn't fair."
Just before the concert in Florida, Grimmie had posted a video of herself, encouraging and inviting the fans to watch her performance.