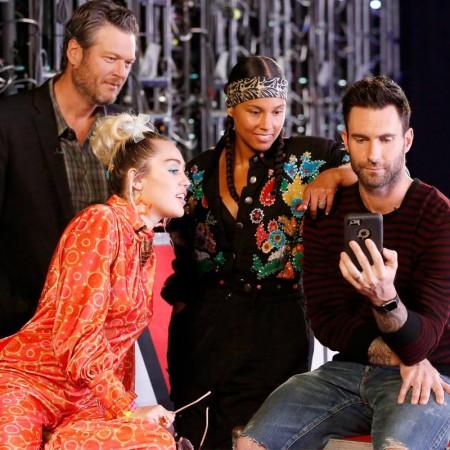 With Season 10 of "The Voice US" concluding last week, fans are already looking forward to what is in store for the next season. Recent reports state that Season 11 of "The Voice US" is all set to air in September 2016 and will run through December 2016, though the exact air date has not yet been revealed.
According to Premiere Date, Season 11 will see the departure of coaches Pharrell Williams and Christina Aguilera. They will be replaced by two new coaches â€" Miley Cyrus and Alicia Keys who will join Blake Shelton and Adam Levine.
The names of the contestants haven't been released yet as often the names are only made public just before the blind auditions. Every season, preview videos of particular auditions are aired and that is how viewers get to know the artists on the show.
According to several rumours, Miley Cyrus doesn't have a very good relationship with fellow coach Adam Levine. As reported by US Weekly, a source said: "They both have short attention spans. They find each other annoying. Adam would get agitated when Miley would interrupt him, and she enjoyed getting under his skin." However, the source also said that Cyrus gets along well with other fellow coach, Blake Shelton.
Several rumours also state that Cyrus had issues with Alicia Keys too. However, as reported by Heavy, Cyrus has denied such reports as absolutely false. On "The Tonight Show," she said: "I think people, when they put girls on TV, they [think], 'This is how we're going to get the ratings up because there's going to be drama and there's going to be cat fights.' They're thinking that we're just going to bring kind of the dramatics to the show and we couldn't be more opposite."