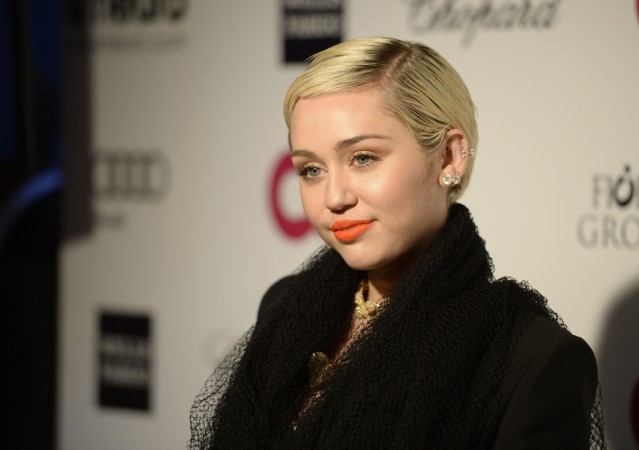 Following the footsteps of Christina Aguilera, Gwen Stefani and Shakira, American singer Miley Cyrus will join Adam Levine and Blake Shelton on the judges' table on the US version of "The Voice" from its next season.
Cyrus recently confirmed this fact on her Twitter handle saying, "It's true! I am going to be the newest judge on Season 11 of 'The Voice.'" She will be filling up the seat of Aguilera, who will be departing from the show. The singer is currently an advisor to the various teams in the music reality show.
Although she is no stranger to appearing on television, this will be the first time Cyrus takes up the role of a judge in a music reality show. Renowned for her role as Hannah Montana in the hit TV series of the same name, the singer has also appeared in shows like "Saturday Night Live" and "Styled To Rock."
In other news, Pharrell Williams, who has been a constant at the show for the past four seasons, will also be exiting the show after this season. He will be replaced by RnB and hip-hop singer Alicia Keys. Both Keys and Cyrus will bring a fresh and diverse set of musical experiences to the judges table on "The Voice."