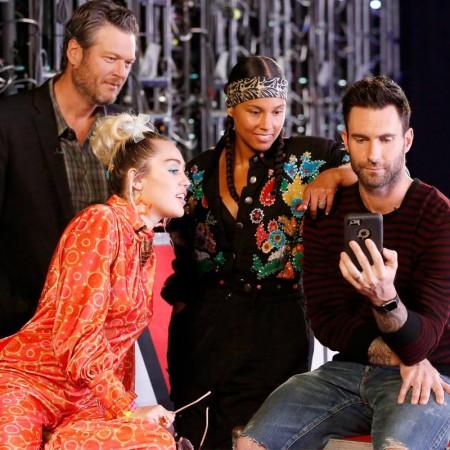 Episode 11 of The Voice US season 11 is all set to air on Monday night on NBC and the qualifying artistes will be moving on to 2016 Knockout Rounds.
In the previous episode, season 11 battles were included. However, there are plenty of artistes still left for the coaches to steal.
In episode 10, Blake Shelton got Team Miley Cyrus' Karlee Metzger, who lost to Darby Walker. Cyrus had previously also lost Sa'Ravah in a battle with Aaron Gibson. Sa'Ravah went to Alicia Keys eventually.
Cyrus had her own share of win too as she snagged Josh Halverson of Team Alicia in a battle with Kylie Rothfield. However, the spotlight was taken by Blake who took Bindi Liebowitz of Team Adam Levine after battling Brendan Fletcher.
The artistes who got eliminated in the previous episode were Team Blake's Preston James, Christian Fermin, and Blaine Long, Team Adam's Johnny Rez, and Team Alicia's Gabriel Violett.
In episode 11, the first Knockout Rounds of season 11 will be featured. The remaining contestants will be mentored by Tim McGraw and Faith Hill.
In a recent statement, Hill said: "Having the perspective of performing live in many different venues, from clubs to stadiums, will help us in working with The Voice artistes this season. It's important that they be able to connect with their audience."
To live stream the Knockout Rounds of The Voice US season 11, CLICK HERE. You can also watch the episode online for free next day on NBC website.