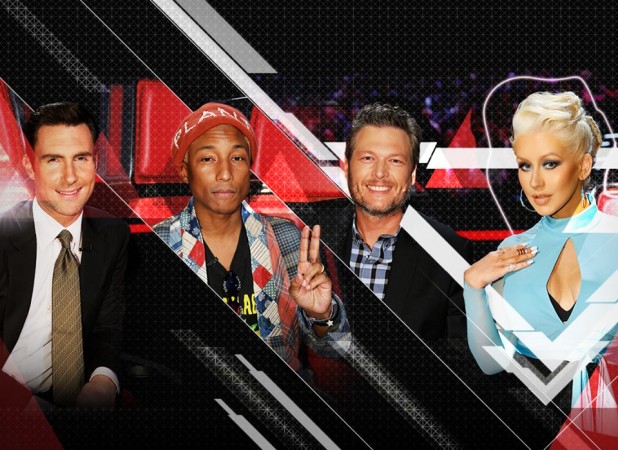 The journey of the remaining artistes on NBC's "The Voice" Season 10 is getting tougher and more thrilling as they move to the semi-finals, competing for the Top 7 spots in Week 6 of the singing competition.
In the previous episode, Carson Daly didn't take much time to start announcing the results. He first announced that Team Pharrell Williams' only remaining contestant, Hannah Huston, has been saved.
The announcement was followed by a spectacular performance by Grammy-nominated singer James Bay, after which the remaining eight singers gathered on the stage for the next round of results. Carson revealed the next saves as Bryan Bautisa from Team Christina Aguilera and Adam Wakefield from Team Blake Shelton.
Afterwards, Andy Samberg performed along with Adam Levine the song "I'm So Humble" from the upcoming movie, "Popstar." The performance was followed by another announcement by Carson that confirmed Team Adam's Laith Al-Saadi and Team Blake's Mary Sarah as the next saves.
The last saves of the episode were Alisan Porter from Team Christina and Shalyah Fearing from Team Adam. After that, Nick Hageling (Team Christina) and Paxton Ingram (Team Blake) were left as the Bottom 2 and competed for America's Instant Save round.
Paxton performed "How Will I know" while Nick went for "If I could Change the World." According to Hollywood Life, Pharrell applauded Paxton's performance, exclaiming, "That is a way that you sing to save yourself!" Both of them delivered an amazing performance and it was undoubtedly going to be a tough decision to choose from the two.
When the Instant Save results were declared, Carson announced Paxton as the last contestant who had made it to the semi-finals while Nick was eliminated. Paxton was declared winner by less than 100 tweets.
Here are the remaining members from each team who have moved to the semi-finals:
Team Pharrell: Hannah Huston
Team Blake: Mary Sarah, Paxton Ingram, Adam Wakefield
Team Christina: Alisan Porter, Bryan Bautista
Team Adam: Shalyah Fearing, Laith Al-Saadi