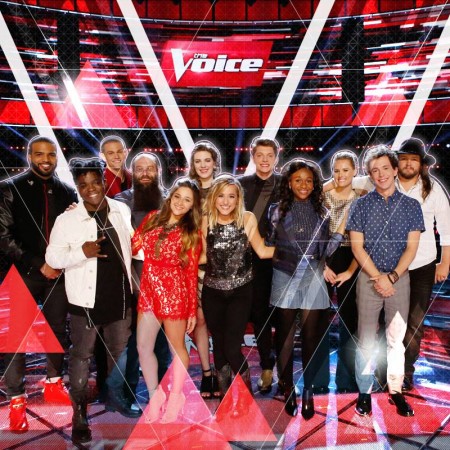 In Episode 18 of the music competition "The Voice US" Season 10, the top 12 artistes advanced to a results edition in the second half of the episode, in which one of the participants was eliminated, revealing the top 11 after the second week of Live Playoffs was over.
The 12 contestants who performed to ensure a spot in the top 11 were Adam Wakefield, Mary Sarah, Laith Al-Saadi, Emily Keener, Alisan Porter, Nick Hagelin, Paxton Ingram, Owen Danoff, Shalyah Fearing, Hannah Huston, Bryan Bautista and Daniel Passino.
As reported by Celebrity Dirty Laundry, the results edition commenced with a performance by Gwen Stefani who sang her new single, "Misery." Afterwards, host Carson Daly started the announcements.
The first artiste to get saved was Adam Wakefield from Team Blake. Team Christina's Alisan Porter also got a save.
Bryan Bautista from Team Christina was the next one to be safe, followed by Team Pharrell's Daniel Passino. The next performance was by Team Blake who sang "I Love a Rainy Night." Blake Shelton also joined his team during the performance. He played guitar with Adam Wakefield.
The next artiste to get a pass into the safe zone was Shalyah Fearing from Team Adam while Team Blake's Paxton Ingram and Team Adam's Laith Al-Saadi also retained in contention.
Team Adam followed next, performing "Sly" and The Family Stone's "If You Want Me to Stay." Owen and Laith played the guitar during the performance.
Afterwards, Team Pharrell's Hannah Huston was saved along with Team Christina's Nick Hagelin. The last one to be saved through America's votes was Mary Sarah from Team Blake.
Emily Keener from Team Pharrell performed "Blue Eyes Crying in the Rain" by Willie Nelson while Owen Danoff sang "Lego House" by Ed Sheeran. Adam Levine praised Owen's last performance and said it was his favourite. He also asked for an Instant Save for Owen.
Emily thanked Pharrell for his guidance, love and support while Owen said it was awesome working with Adam as it helped him to learn a lot about himself. Pharrell also praised Emily and said at the age of 17, she is doing what her parents inspire her to do with love for music that got her a four chair turn.
At the end of the episode, as all the coaches and contestants waited for the final announcement, the Instant Save went to Owen Danoff. Emily Keener was eliminated.
The 11 contestants will now proceed to next week's Live Playoffs where they will perform for the top 10 spots on April 25 and April 26.