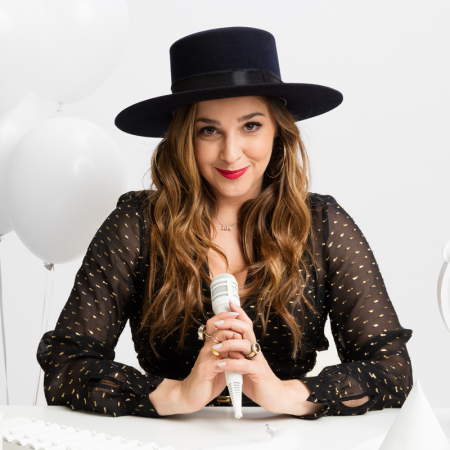 The latest Voice Knockouts on NBC's "The Voice US" commenced with some interesting battles, the most exciting of them being the contest between Alisan Porter and Daniel Passino. Porter was eventually chosen by the judges as the winner of the Knockout.
Gossip & Gab reported that Christina Aguilera put Porter against Passino in the Voice Knockouts because according to the star-singer, since both Porter and Passino are storytellers, she wanted to see how they performed against each other.
Porter started the round with the song "River" while Passino sang The Temptations' "Ain't Too Proud to Beg." Gossip & Gab has complimented both the singers for their strong and intriguing voice, saying that while Porter knows how to deliver a complicated piece, Passino is undoubtedly an entertaining performer.
It was a tough choice for the judges as all of them were equally impressed by both Porter and Passino. The website reported Pharrell Williams as saying that Passino's ambition is "way up here and he slayed that." Calling Porter's performance "masterful," he added that "she is so ready for the game."
Adam Levine stressed about how he continues to be more and more impressed with Passino each time. He called Porter as "something special" who was sure to display more prowess in the coming times.
Blake Shelton swooned over Porter's performance, and called it magical. "Passino swung for the fences and it was great," he said. Aguilera praised the performance of both, calling Porter a gift for their show, and lauding "the talented man" Passino for putting his heart on the floor.
According to NY Daily News, in other battles of Voice Knockouts, Adam Wakefield ("Bring it on Home to Me") was put against Peyton Parker ("Traveling Soldier"), Moushumi ("New Americana") against Nick Haeglin ("Lost Without You") and Maya Smith ("No one") against Tamar Davis ("Lay Me Down").