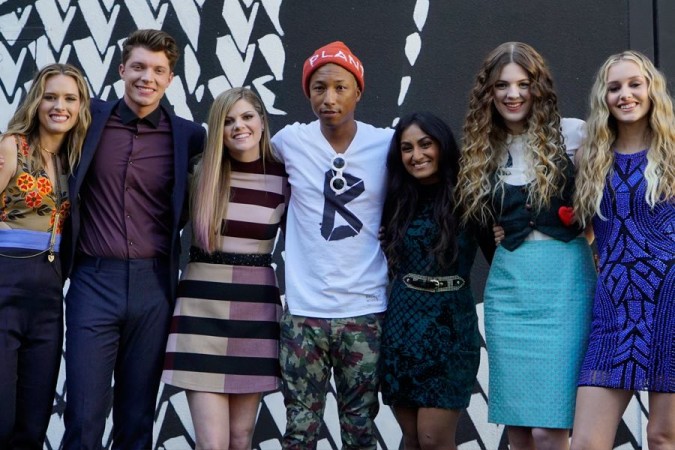 The Live Playoffs results were declared on April 13 as Adam Levine, Pharrell Williams, Christina Aguilera and Blake Shelton waited patiently for the final verdict. The results were announced by Carson Daly, who revealed two singers from each of the coach's team who were voted by the audience. Afterwards, the coaches voted for one final singer from each of their teams.
According to Hollywood Life, Among Williams' remaining six artists, which include Moushumi, Hannah Huston, Daniel Passino, Caity Peters, Emily Keener and Lacy Mandigo, the two who got most of America's votes were Huston and Passino.
Passino was eliminated from Team Christina in the Knockouts. However, he was brought back by Williams in the Live Playoffs. For the third contestant, Williams voted for Keener.
Afterwards, "The Voice US" Season 9 winner Jordan Smith performed his latest single "Stand In The Light" followed by Team Blake's performance.
Shelton's team performed "Hey Brother." Among Joe Maye, Justin Whisnant, Katie Basden, Mary Sarah, Paxton Ingram and Adam Wakefield, only Wakefield and Sarah made it through audience's votes. Shelton chose Ingram as the third and final contestant from his team.
Ryan Quinn, Alisan Porter, Bryan Bautista, Kata Hay, Nick Hagelin and Tamar Davis from Team Christina performed "Stars," after which Daly revealed the audience's choices to be Porter and Hagelin. Though the other singers in her team were equally great, Aguilera took a tough decision and chose Bautista.
Team Adam's turn was final. After Laith Al-Saadi, Shaylah Fearing, Owen Danoff, Nate Butler, Brian Nhira and Caroline Burns performed "Your Song" by Elton John, Daly announced that the singers voted through are Al-Saadi and Fearing. Adam picked up Danoff to join them.
As reported by TV Line, following contestants made it through the final top 12 who will perform live on April 18. From there, only 11 of them will move on:
Team Pharrell: Daniel Passino, Hannah Huston, Emily Keener
Team Blake: Mary Sarah, Adam Wakefield, Paxton Ingram
Team Christina: Nick Hagelin, Bryan Bautista, Alisan Porter
Team Adam: Laith Al-Saadi, Shaylah Fearing, Owen Danoff