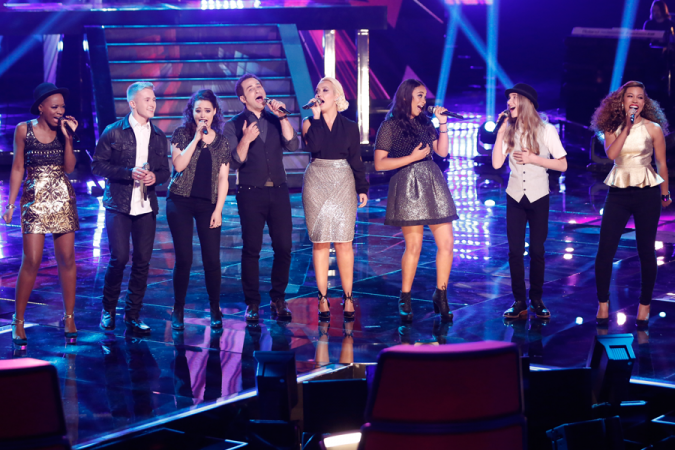 As the singing reality show "The Voice" moves towards finding America's next singing sensation, the latest episode of the show saw top six finalists being revealed and the surprising exit of two talented singers who won't be performing in the next episode.
The mood of the evening was melancholic, as it was getting harder to pick the ones who won't qualify. So Jason Derulo decided to lighten the mood by performing his fun and upbeat "Want To Want Me" with contestants India Carney and Kimberly Nichole.
Joshua Davis was the first among the top eight to be confirmed a spot for the next performance, and though he did not give his best the last time , his fans decided to give him one last chance. Davis wasn't the only unexpected finalist, Korun Hawthorne also joined him.
Sixteen-year-old star singer Sawyer Fredericks's bold choice of song had motivated his fans to vote him into the next round of elimination. Team Blake's Meghan Linsey and Nicole were also among the fortunate ones to be saved from elimination, which left Hannah Kirby, Corey Kent-White and India Carney to sing their hearts out for one last time for a live save.
After the three finished with their performances, votes started pouring in on Twitter, and though it looked liked Kent-White was the safe one, it was ultimately Carney who won the hearts of his fans with his passionate rendition of Christina Perri's "Human".
"The Voice" will return next week with the remaining six finalists who will be fighting to keep their places in the competition for another week. The singing reality show airs next on 4 May, at 8 pm only on NBC.