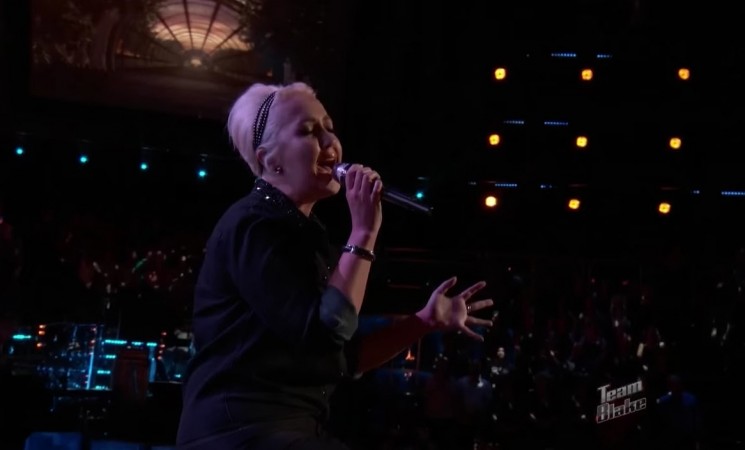 "The Voice" US Season 8 is in final week with the remaining top four finalists set to perform live one last time in the competition and their performance tonight will determine the winner of the season.
Four finalists Sawyer Fredericks, Meghan Linsey, Koryn Hawthorne, and Joshua Davis will belt out all they have on Monday with the hope of winning "The Voice" 2015 title. They are talented in own ways but only one will win the title, and American audience will choose the winner.
Coach Pharrell Williams has two contestants in the final while Blake Shelton, and Adam Levine have one each. However, Christina Aguilera will take the seat on Monday without any artist following the exit of her lone contestant, India Carney, last week.
The top four finalists - Sawyer Fredericks of Team Pharrell, Meghan Linsey of Team Blake, Koryn Hawthorne from of Pharrell, and Joshua Davis of Team Adam – will perform three songs each on Monday. They will render a fan choice, original song, and a duet with the coach. Their performance tonight will decide whether they win the title this season or not.
Going by their performances in the last few weeks and public response, Sawyer Fredericks and Meghan Linsey seem to be the front runners to win the title but anything can happen at this stage of the competition as everyone will try to give their best. Votes from iTune over the last six weeks leading to the finale will be added to online, app, and phone finale votes for each finalist.
"The Voice" US Season 8 Finale live performance will be telecast Monday on NBC Television at 8:00 pm EST (6.30 am IST, Tuesday) and it will be live streamed online on NBC's official website.