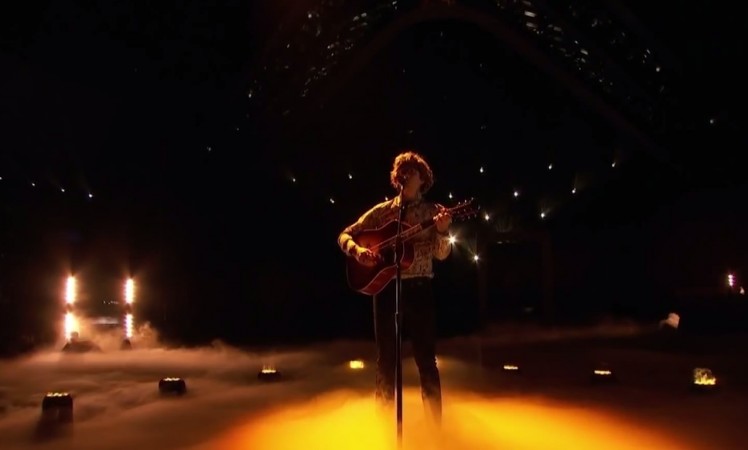 Singing reality show "The Voice" will crown the winner of its season 7 in a few weeks' time, and fans are already eager to find out who will win the finale.
The competition has narrowed down to five contestants and three judges, and speculations are rife that Team Adam's Matt McAndrew would be the lucky one to take home the prize.
According to predictions presented by Gold Derby, McAndrew is at the top of its leader board with 14/5 odds to win the finale.
McAndrew, who performed Ed Sheeran's "Make it Rain" in the semi-finals, got rave remarks from the judges, with Blake Shelton even calling it a "Grammy-worthy performance."
"The tone in your voice, it just gives me chills every time," Gwen Stefani said, while Adam Levine noted: "I can't throw anything at this guy that he can't absolutely destroy, and I'm telling you right now, there isn't anybody in this competition who can do that other than Matt McAndrew."
The youngster from Barnegat Light, NJ, who has been writing music since a very young age, came on the show, hoping it could open doors for a rewarding career in music. And although he is yet to win the show, McAndrew has caught the attention of the music industry.
Based on the information available on his Facebook page, "Matt received a guitar for his 11th birthday and within a few years, he was writing his own music. A parody song Matt performed at a school concert impressed his guidance counselor so much he was able to help Matt with an audition at The University of the Arts in Philadelphia, where he received a four-year scholarship. Since graduating he's been working two jobs, leaving him little time to pursue music, but he's hoping The Voice will be the break he needs."
McAndrew is closely followed by Craig Wayne Boyd of Team Blake with an odds of 4/1, and Taylor John Williams of Team Gwen with a close 5/1. Others on the Gold Derby list include Damien Lawson at 11/2 and Chris Jamison at 13/2.
The nine finalists who were eliminated performed on Tuesday for a shot at the finals, and the mystery finalist will be announced on Wednesday morning on "Today".