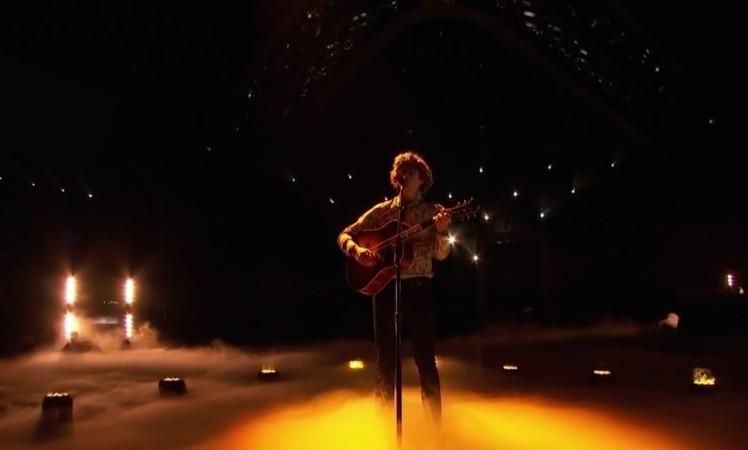 The semi-finals results of "The Voice" Season 7 might have shocked many, but one should take it sportingly, as shocking elements are part of television reality show with competition getting tougher towards the final weeks.
Anxious moment kicked in when host Carson Daly took the stage to announce the names of contestants who America had voted to the next week's finals. And they were - Chris Jamison of Team Adam, Craig Wayne Boyd of Team Blake and Matt McAndrew of Team Adam.
That left Taylor John Williams of Team Gwen and Damien of Team Adam temporarily out of the competition with wild-card entry being their only hope.
Taylor John Williams was shaky in parts, actually at crucial moments, during his semi-finals live performance on Monday. His rendition of Season's "Falling Slowly" was ordinary. He showed improvement in his next performance – Taylor Swift's "Blank Space" – but that was not enough to save him
However, Damien's elimination will shock many, as he did a good job in the semi-finals. It was a big challenge to perform Michael Jackson's "She's Out of My Life" but he pulled it off well. His second performance of the night – Paula Cole's "I Don't Want to Wait" – was good too. But, America thought otherwise.
Taylor and Damien competed with seven other contestants, who reached the top 12, with the hope of getting a wild-card to next week's finale. And again, America will decide the wild-card winner.
Meanwhile, it was almost sure that Matt McAndrew and Chris Jamison of Team Adam would go to the finals after their superb performances on Monday night. Matt's rendition of Ed Sheeran's "Make It Rain" and "I Still Haven't Found What I'm Looking For" by U2 brought life to otherwise dull semi-finals. Chris also nailed it with his performance of Maroon 5's "Sugar" and Bruno Mars' "When I Was Your Man."
Team Blake's Craig Wayne Boyd was perhaps the least expected from among the three finalists to be voted straight to the finale, but that doesn't underscore his good performance on Monday night. His rendition of "Workin' Man Blues" by Merle Haggard and "The Old Rugged Cross" won him a place in the finals.