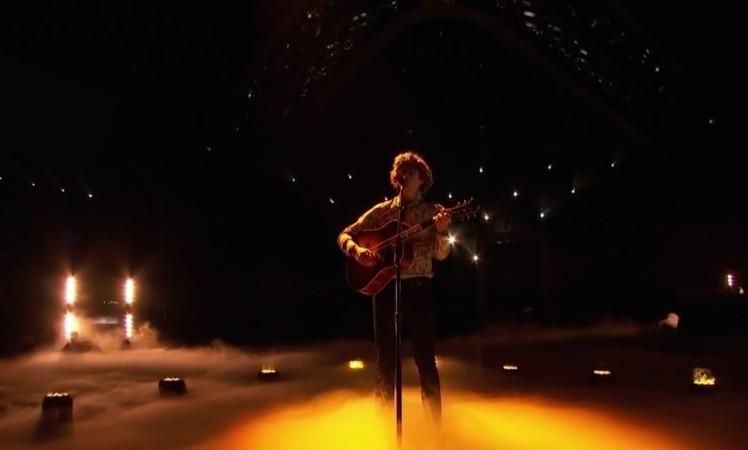 The semi-finals of "The Voice" U.S. Season 7 will kick off in a few hours with the top five contestants hitting the stage again to win the hearts of the public. America will decide who progresses to next week's finals and who goes home based on tonight's performance.
Damien, Matt McAndrew and Chris Jamison of Team Adam, Craig Wayne Boyd of Team Blake and Taylor John Williams of Team Gwen, who survived the stiff competition in last week, will perform again with the hope of entering the finals.
Last week's quarter-finals episode saw three contestants - Ryan Sill of Team Gwen, and DaNica Shirey and Luke Wade of Team Pharrell – being sent home after landing in the bottom four spot and failing to convince the audience in the Instant Save performance with Chris Jamison coming out victorious.
Coach Adam Levine still has all the three contestants intact, while Blake Shelton and Gwen Stefani have one contestant each. However, Pharrell Williams is literally out of the competition after his lone contestant, DaNica Shirey, the only female left in teh competition, was eliminated in the quarter-finals.
Damien of Team Adam sang "Someone Like You" by Adele in the quarter-finals, while his other team members Matt McAndrew sang Damien Rice's "The Blower's Daughter" and Chris Jamison performed "Georgia on My Mind" by Ray Charles.
Team Blake's Craig Wayne Boyd rendered the song, "Take It Easy" by The Eagles, and Taylor John Williams of Team Gwen sang Lorde's "Royals".
However, it is still not known what songs these semi-finalists will perform on Monday.
"The Voice" U.S. Season 7 semi-finals will be telecast at 8:00 pm EST Monday on NBC Television (6.30 am IST, Tuesday). The episode can also be live-streamed online on Hulu.