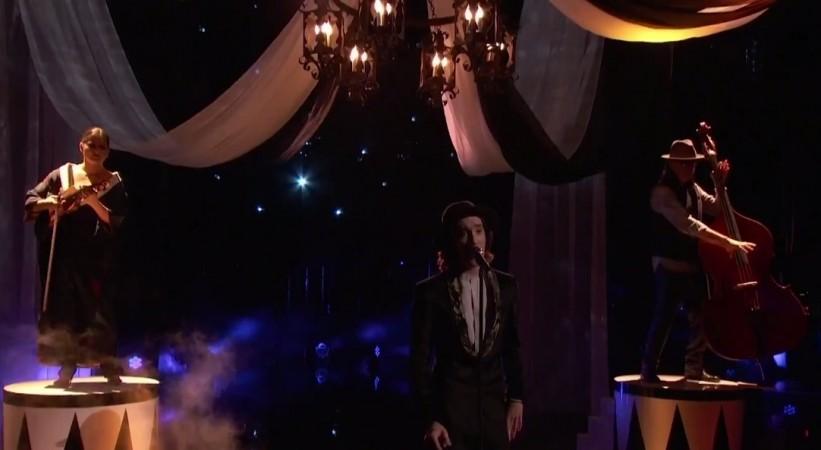 "The Voice" US Season 7 has reached the most exciting stage of the show with the number of contestants being narrowed down from 48 to just five after weeks of fierce competition. The semi-finals episode will feature the remaining contestants taking on each other again to find a spot in the finals.
Three contestants were sent home after the quarter-finals performance last week based on votes they got from the public. DaNica Shirey and Luke Wade of Team Pharrell, Ryan Sill of Team Gwen, and Chris Jamison of Team Adam had to perform again for survival after being placed in bottom four.
DaNica sang "I'd Rather Go Blind" by Etta James, Luke took on the song, "Stand by Me" by Ben E King, Ryan performed "Heaven" by Bryan Adams, and Chris performed "Georgia on My Mind" by Ray Charles. America gave another chance to Chris through Instant Save.
The departure of DaNica and Luke left Pharrell with no contestants in the competition, while Adam Levine has three, and Gwen Stefani and Blake Shelton have one each to go to the semi-finals.
Here is Complete List of Top 5 Contestants and Semi-finalists:
Team Adam:
Damien: He sang the song, "Someone Like You" by Adele last week, for which he was voted to the semi-finals.
Matt McAndrew: He proceeded to the next level after his performance of Damien Rice's "The Blower's Daughter."
Chris Jamison: He defeated Ryan Sill, DaNica Shirey and Luke Wade last week to earn a place in the semi-finals. His rendition of "Georgia on My Mind" by Ray Charles got him through.
Team Blake:
Craig Wayne Boyd: He entered the semi-finals after his rendition of the song, "Take It Easy" by The Eagles in the quarter-finals won the hearts of the viewers.
Team Gwen:
Taylor John Williams: He rendered Lorde's "Royals" last week for which he received lots of praises from the coaches. It was perhaps the best performance of the quarter-finals.