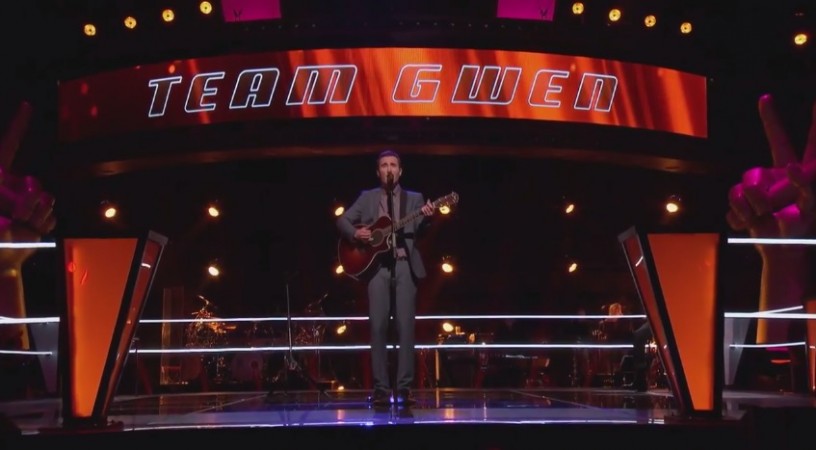 "The Voice" Season 7 Knockout Rounds 2 concluded on Tuesday with three more pairs (six contestants) hitting the stage. However, the results of the episode were shocking, as Alessandra Castronova and Troy Ritchie were eliminated from the competition.
All the results henceforth will be shocking in a way or the other as all the remaining contestants are not short talent but Castronova's elimination in particular might come as a disappointment for many as her performance has been consistent this season and her rendition in the Knockout Rounds was good.
Taylor John Williams and Troy Ritchie kicked off "The Voice" Season 7 Knockout Rounds 2 on Tuesday. Williams sang "Mad World" by Tears for Fears, while Ritchie rendered "Hey Ya!" by OutKast. Both the contestants performed well but Williams seemed to be a little more convincing on Tuesday, and Gwen Stefani selected him as expected.
The next to hit the stage were Mia Pfirrman and Alessandra Castronova from Team Adam. Mia sang "Human" by Christina Perri and it was a good rendition. Castronova sang "Next to Me" by Emeli Sande. It was a good performance. It was a close fight, but Adam Levine went for Pfirrman.
The final fair to perform on Tuesday was Elyjuh Rene and Ricky Manning from Team Pharrell. Rene sang "With You" by Chris Brown, while Manning took on the song, "Wrecking Ball" by Miley Cyrus. Both of them put up a fierce fight and it was certainly the performance of the night. Pharrell Williams chose Rene and coach Gwen pressed her steal button for Manning.
On Monday, Bryana Salaz, Sugar Jones, James David Carter, DaNica Shirey, Damien, Jessie Pitts, Luke Wade and Taylor Phelan progressed to the next round, while Griffin, Katriz Trinidad, LeAnn Rimes, and Tanner Linford were sent home.
The next episode of the competition will be aired next week with the remaining contestants performing before the coaches – Blake Shelton, Gwen Stefani, Pharrell Williams and Adam Levine – in the hope of progressing to the next round.