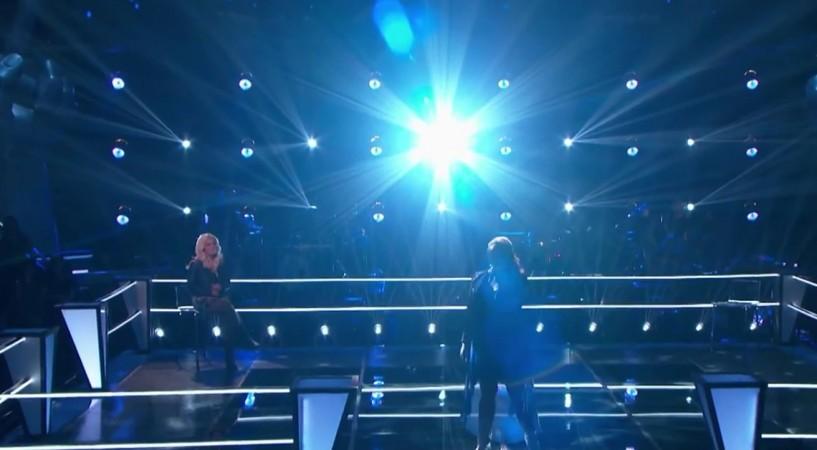 "The Voice" Season 7 is all set to enter Live Playoffs but Rebekah Samarin, one of the contestants who was eliminated in the Knockouts, has slammed the show, claiming that her performances were continued to be montage.
Adam Levine pitted Rebekah Samarin with Matt McAndrew in the Knockouts last week. Samarin rendered "You Give Me Something" by James Morrison, while McAndrew took on the song, "Drops of Jupiter" by Train. Adam chose McAndrew as the winner of the round.
Rebekah Samarin took to Twitter to express her disappoints.
My last performance on nbcthevoice and also my favorite performance. I am truly upset I couldn't share...


— Rebekah Samarin (@rebekahsamarin) November 4, 2014
"Well. I honestly have no words to describe my emotions at the moment. I feel honored and privileged to have been a part of such an incredible adventure. I will forever cherish the relationships I have made, and the opportunity to learn from Adam Levine along with the other coaches. While I am appreciative of the experience, I am baffled by The Voice's blatant disregard and disrespect of my time and efforts," tweeted Samarin.
"I'm finding it difficult to end this journey amicably, however I want to thank the staff, the coaches, and my fellow artists that supported me. Also, a huge thank you to all the friends and family that have been with me every step of the way, even when my performances continued to be montaged. This experience has let me more motivated than ever before. I am beyond excited for the launch of NOVI Productions, and I cannot wait to share what we have in store. Join the revolution."
A total of 20 contestants survived the Knockouts last week and progressed to the Live Playoffs. Here is list of the remaining contestants:
Team Blake: James David Carter, Jessie Pitts, Reagan James, Taylor Brashears, Craig Wayne Boyd
Team Gwen: Bryana Salaz, Taylor John Williams, Ricky Manning, Ryan Sill, Anita Antoinette
Team Adam: Mia Pfirrman, Damien, Taylor Phelan, Chris Jamison, Matt McAndrew
Team Pharrell: DaNica Shirey, Sugar Jones, Luke Wade, Elyjuh Rene, Jean Kelley