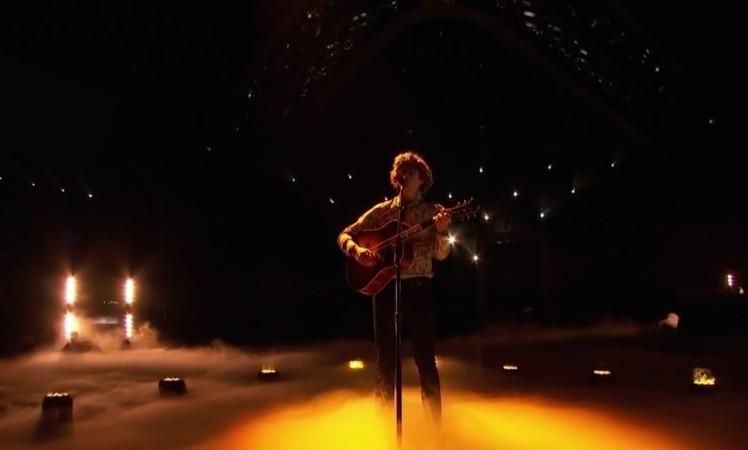 "The Voice" U.S. Season 7 finale is going to be exciting with spoilers revealing special performances from well-known singers besides top four finalists hitting the stage one last time before the winner is declared. Organisers of the show are tight-lipped on the song choices of the remaining contestants but a few details have been revealed.
"The Voice" Season 7 Spoilers:
Four finalists - Matt McAndrew, Chris Jamison and Damien of Team Adam, and Craig Wayne Boyd of Team Blake – will perform one last time this season for America's votes. The winner of the season will be declared on Tuesday's episode based on public vote. The contestant, who gets maximum votes, will win the coveted title.
Curiosity around "the Voice" finale has increased double fold after NBC teased in a press release that many big names in the music industry like Bruno Mars, Ed Sheeran, Jennifer Hudson, Mark Ronson, Hozier and Lynyrd Skynyrd band will perform live at the Gala event.
It is reported that Mark Ronson and Bruno Mars will perform their latest duet "Uptown Funk" from "Uptown Special" album together, while Ed Sheeran will perform his hit single "Thinking Out Loud" and Hozier to sing his hit number "Take Me To Church."
"The Voice" finalists' song choice is still not known but a report by Yahoo Music has claimed that they will perform with some well-known artistes during the two-hour episode. Craig Wayne Boyd is supposed to perform with rock band Lynyrd Skynrd, Matt McAndrew with Fall Out Boy, Damien with Jennifer Hudson, and Chris Jamison with Jessie J.
Meanwhile, "The Voice" coaches used to perform at the finale, so viewers may expect them to hit the stage again.