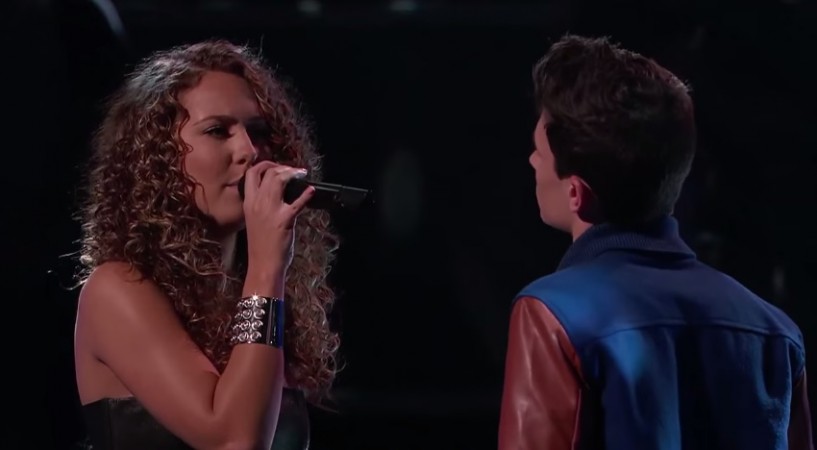 "The Voice" Season 7 final Battle Rounds is all set to kick off with the remaining 12 contestants performing before their coaches - Adam Levine, Gwen Stefani, Blake Shelton and Pharrell Williams – so that they progress to knockout round.
The Battle Rounds Part 4 of "The Voice" USA Season 7 will be telecast at 8:00 pm EST Tuesday on NBC Television (6.30 am IST, Wednesday). The episode can also be live streamed online on Hulu.
The 12 contestants - Bryana Salaz, Gianna Salvato, Anita Antoinette, Mayra Alvarez, Ricky Manning, Brittany Butler, Allison Bray, Fernanda Bosch, Reagan James, Kensington Moore, Mia Pfirrman, and Beth Spangler will take the stage on Tuesday.
On Monday, Damien Lawson and Kelli Douglas from Team Adam kicked of the night with "Knock on Wood" by Otis Redding and Carla Thomas. Lawson moved to the knockout round.
The next to take the stage were Ryan Sill and Jessie Pitts from Team Gwen. They performed "Need Your Love" by Ellie Goulding beautifully. Gwen picked Sill but Blake Shelton used his steal to take Pitts to his team.
Then Katriz Trinidad and Blessing Offor from Team Pharrell performed "Do I Do" by Stevie Wonder. Pharrell chose Trinidad but Offor got one more chance when Adam pressed his steal button.
Team Adam's Ethan Butler and Matt McAndrew hit the stage to perform "Yellow" by Coldplay. McAndrew won the battle after the performance.
Bree Fondacaro and Taylor Brashears from Team Blake were the next to take the stage. They sang "You're No Good" by Linda Ronstadt, and Blake chose Brashears.
The last pair to hit the stage on Monday was Toia Hones and DaNica Shirey from Team Pharrell. They sang "Halo" by Beyonce. Pharrell chose DaNica Shirey but Gwen and Adam pressed their steal button before Hones decided to join Team Adam.