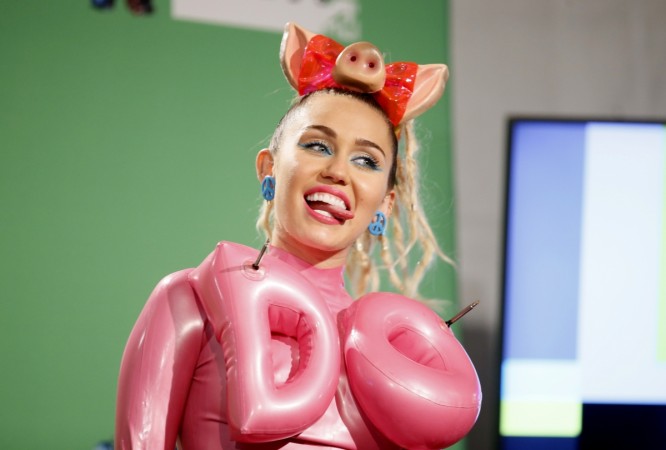 Miley Cyrus is reportedly caught in a backstage battle with The Voice fellow male judges Adam Levine and Blake Shelton.
According to a Radar Online source, the vibe on the set is totally different as Cyrus refuses to let Levine and Shelton have the upper hand. "Miley is saying she refuses to be beat by the old men!" a source claimed, adding that the veteran judges aren't doing much to keep the atmosphere pleasant, as Levine and Shelton are still trying to one-up each other whenever they get a chance.
Back in August, a Radar Online source revealed that Levine has been acting as if he cannot stand her, and they haven't been communicating well when the cameras aren't rolling. According to the source, the feud with Cyrus started after she made it a habit of interrupting Levine. "Miley showed up like she owned the place and Adam seems just really tired of her interjecting every single time he is speaking!" the source said.
But it looks like Cyrus does not care what others think of her. In a recent interview with Stuff.co.nz, Cyrus revealed that it does not bother her when others call her crazy.
"I am crazy, I agree," she said. "The way that I feel confident is actually less focused on being pretty and more focused on being funny, which also makes me feel good. I feel like I am never really defined so you can't label me by saying I am confident or insecure or crazy or any of those things. Some days I feel prettier than others and some days I feel insecure but then I put on a crazy outfit and feel much better. I'm actually much better at acting crazy than being crazy."