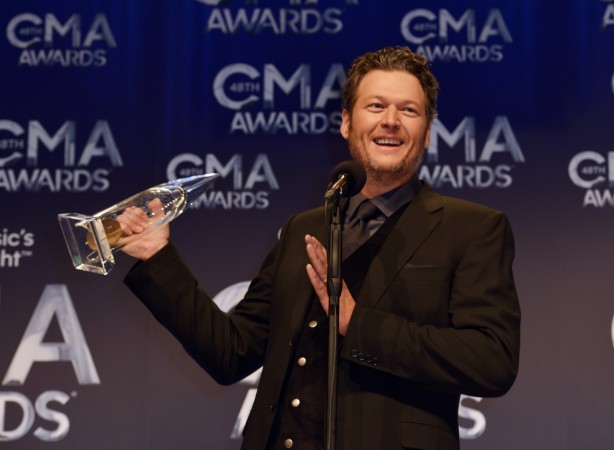 Blake Tollison Shelton is one of the most popular and successful American singers in the recent times. The single, titled "Austin," from his debut album spent five weeks at the number one spot on the Billboard Hot Country Songs chart. His first three albums were certified gold and catapulted him to stardom.
Born on June 18, 1976, Shelton is known for judging popular television singing competitions like "The Voice," "Nashville Star," and "Clash of the Choirs."
As the singer celebrates his 40th birthday, we bring here some of his most popular quotes:
"If you're not offending one group of people, you're not entertaining the other."
"I want to stand for something, and it's probably going to be something that some people stand against."
"I didn't grow up playing video games. I grew up catching crawdads in the creek and minnows and lizards and snakes."
"I love to deer hunt and fish and drive down the back roads in my truck. All those things basically equal freedom to me — and not having to return that message or call from my record company or management. At some point, I need to recharge."
"I think you have to be willing to take a bullet for somebody if you're going to stand up there, take your vows, and be married to them for the rest of your life."
"One thing that you can't fake is chemistry."
"I can't say that I've ever actually got on a horse and roped a cow, no."
"When things go wrong or don't turn out the way you pictured them in your head, you just have to go with the best intentions defence. I have a lot of good intentions."
"The wussiest thing a guy can do is drive a clean truck. Dents, scratches and mud — that's manly."
"Stop using the word 'bromance.' Can we please kill that stupid term? We're just friends. It's called friendship!"
Source: Brainy Quote