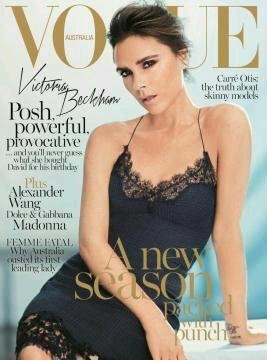 Find out which celebrity has been on the cover of the all important fashion biggie Vogue magazine cover the maximum number of times.
With the 2013 Vogue Fashion Fund Awards recently making headlines, it seems quite appropriate to look at the various cover the fashion bible has had over the years. Gracing the cover of Vogue Magazine is one of the biggest aim and achievement of a celebrity's career - especially if that celebrity is a model. While some have been asked to cover the prestigious magazine several times, others are still working towards this goal.
While top models Kate Moss and Gisele Bundchen make it to the list of the top ten models who have appeared on the cover of Vogue numerous times, it is the very famous model turned actress Lauren Hutton who has graced the cover the maximum number of times. Take a look at the other models who've made the Top Ten List:
Lauren Hutton: 26 covers
Jean Shrimpton: 20 covers
Karen Graham: 20 covers
Cindy Crawford: 18 covers
Claudia Schiffer: 16 covers
Jean Patchett: 16 covers
Amber Valletta: 16 covers
Veruschka: 12 covers
Gisele Bundchen: 11 covers
Kate Moss: 8 covers
Though designer Victoria Beckham didn't make it to the list, she's been seen frequently at all events held by the magazine. At the recent 2013 Vogue Fashion Fund Awards, the wife of retired footballer David Beckham was seen rocking a sheer black dress. The dress with a plunging neckline was teamed perfectly with a pair of black pointed-toe heels. She wore no jewelry aside from her 3-carat, marquise-cut diamond engagement ring.