After Airtel started offering VoLTE services in Karnataka and Chennai recently, one of India's largest telecom operators, Vodafone is all set to roll-out its 4G voice-over LTE (VoLTE) services in the country soon.
The telecom operator, on December 26, confirmed that it will be launching VoLTE services beginning as early as January 2018. Vodafone has said the service will be made available in a phased manner starting with Mumbai, Gujarat, Delhi, Karnataka and Kolkata and will be extended across the country in a short time. Vodafone, however, did not mention a specific timeframe on when it is going to offer the pan-India services.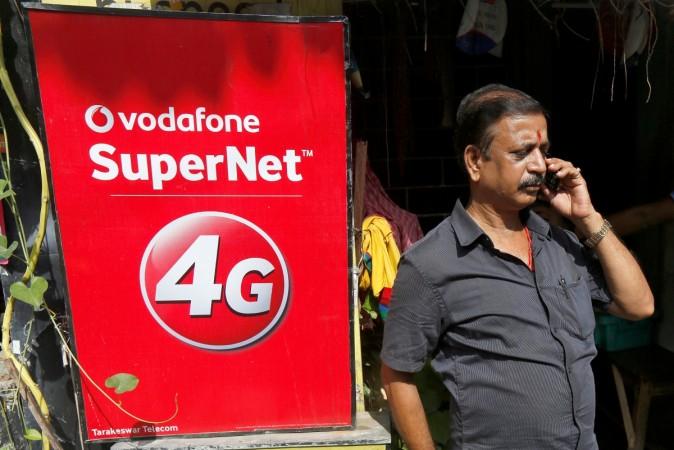 The VoLTE services will allow existing Vodafone SuperNet 4G customers to experience HD quality crystal clear voice with super call connect time. Vodafone has also announced that it will offer the service without any additional charges to Vodafone SuperNet 4G customers. This means existing Vodafone 4G customers will not be required to pay any additional amount to avail the VoLTE services and all the users will need is a 4G VoLTE-enabled handset and a Vodafone 4G SIM.
With this announcement, Vodafone becomes the third telecom operator to offer voice-over LTE services in the country. Currently, only Reliance Jio and Airtel offer VoLTE services in India.
Commenting on the move, Sunil Sood, managing director and chief executive officer, Vodafone India, said, "Vodafone is getting Future Ready with the advent of newer technologies and digital services. The introduction of Voice over LTE (VoLTE) will enhance customer experience with HD quality calling and offer our customers newer possibilities. Vodafone VoLTE is an important step towards introducing futuristic technology enhancing our Data Strong Network."
Meanwhile, BSNL is also planning to launch its 4G services from 2018. The state-run telecom operator recently confirmed that it is working on bringing 4G LTE services across the country starting with Kerala and Odisha. It is also expected to launch VoLTE services sometime in 2018.