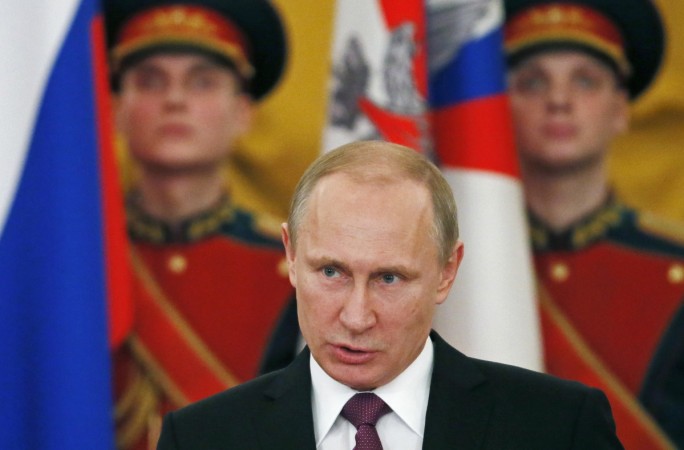 Russian President Vladimir Putin said on Russian TV that an "apocalyptic scenario is unlikely" to emerge from the crisis in East Ukraine.
In the interview, which is reportedly the first extended statement issued on the Ukraine crisis after the ceasefire was agreed upon in the Minsk summit on 12 February, Putin also stressed Kremlin's support for the terms and conditions of the Minsk Accord, saying it was the best way to stabilise the region.
The statement came hours ahead of a planned meeting between leaders of Ukraine, Russia, France and Germany – the same "Normandy Four" members who struck the Minsk accord – on Tuesday to discuss the ceasefire.
When asked if there was a real threat of war in the region, Putin said:
"I think that such an apocalyptic scenario is unlikely and I hope this will never happen," notes BBC.
The Russian leader added that if the agreement of the Minks accord is followed, bloodshed in the region would gradually decline and the area would eventually stabilise.
"Europe is just as interested in that as Russia. No-one wants conflict on the edge of Europe, especially armed conflict," he said adding that the deal signed in the Belarusian capital had become an "international legal document" after the UN security Council approved a resolution drafted by Russia endorsing the agreement.
However, Ukrainian military said on Monday that rebels had not stopped firing; and they were therefore, unable to withdraw heavy weapons completely from the area.