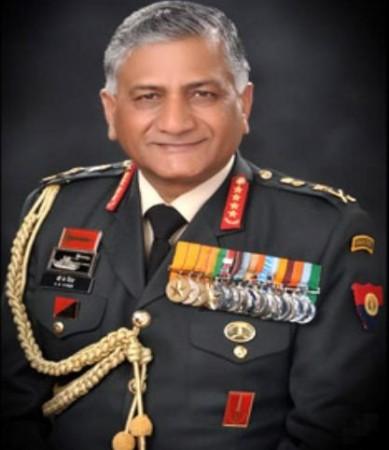 Army Chief General VK Singh has finally broken his silence on media report of army's suspicious movement, terming it as "stupid". Shekhar Gupta, the Editor-in-Chief of Indian Express that published the news story, too is sure of what they reported.
The Indian Express reported on Wednesday that two Indian army units - the 33rd Armoured Division based 150 km (90 miles) from Delhi and the 50 Para brigade based in Agra - moved towards Delhi on January 16 night without notifying the government.
Reacting to the report, Prime Minister Manmohan Singh said on Tuesday that "the Army Chief's office is an exalted office and nothing should be done to lower its dignity." The Army also said that it was just another routine training to check mobilization.
However, Shekhar Gupta, Editor-in-Chief of Indian Express, said in an interview to NDTV that the newspaper stand by what it reported.
"Either people call you a traitor, or people say it is a government plant. These are facts. Facts don't hurt anybody. We are journalists, we look at facts, we check them, we assess them, then we put them out in public domain. We put our necks on the line," Shekhar told NDTV.
He also hit back at Defence Secretary Shashi Kant Sharma, who said that he didn't cut short his visit to Malaysia following the troop movement.
"We are journalists. We can't go by whispers. When we have hard facts, we counter them by hard facts... Defence Secretary came back from Malaysia. We have also said what he did in the evening. You have to either deny specific facts or you can say everything is baseless. Everything is alarmist," he said.