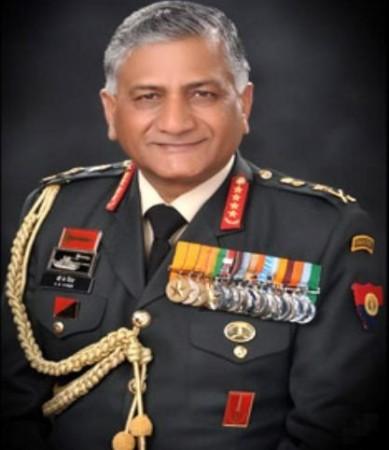 Gen VK Singh hanged the boots as the Indian Army Chief on Thursday after leading the 1.13 million-strong Indian army for 26 months. Gen Bikram Singh (59) is the new Indian Army Chief.
It may be recalled that VK Singh's last few months as the army chief was marred by controversies. He dragged the government to the court over his age row, which would give him an extra 10 months in service. However, the Supreme Court ruled against his contention and had to retire according to his birthday in the army records.
He also threw a bomb by claiming that he was offered Rs 14 crore bribe to clear the purchase of 600 sub-standard trucks by an equipment lobbyist.
The Army Chief also questioned the defence capability of the country. In a letter dated March 12, he claimed that the army tank regiments lack ammunition to defeat enemy tanks, the air defence is almost outdated, the infantry lacks critical weapons and even the Elite Special Forces are short of essential weapons. He urged the PM to take suitable steps to improve arms and ammunition.
As if that's not enough, the Indian Express reported a few months ago that two Indian army units - the 33rd Armoured Division based 150 km (90 miles) from Delhi and the 50 Para brigade based in Agra - moved towards Delhi on January 16 night without notifying the government. It apparently happened when Army Chief General VK Singh was having row with the government over his age controversy. However, the army chief and the government rubbished the reports, saying that it was just a regular military exercise.
In spite of the controversies, VK Singh will be remembered for his brave decisions for revealing the loopholes in the Indian army and the attitude of the government. The army in him didn't allow him to stoop to the undue pressure to pull him down before the date of retirement.
Who is New Army Chief Gen Bikram Singh?
Bikram Singh was the Eastern Army Commander Lt General. He was commissioned into the Sikh Light Infantry Regiment on March 31, 1972. He commanded a Corps in the Northern Command, served as Deputy Force Commander of the multination U.N. Peace Keeping Mission in Congo and served as U.N. observer in Nicaragua and El Salvador in the last four decades.
He did his studies at the Defence Services Staff College, the Army War College and the U.S. Army War College, Pennsylvania, and also did an M. Phil in Defence Management from Indore University. One of the Honorary ADCs to the President of India, he is a recipient of many awards including the PVSM, the UYSM, the AVSM, the VSM and the Sena Medal.