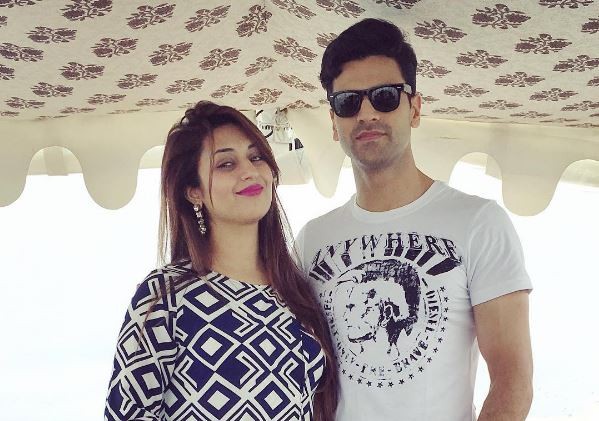 Being a celebrity is not easy. With fame and money, comes criticism and string of baseless rumours. Divyanka Tripathi, who is happily married to her Yeh Hai Mohabbatein co-star, Vivek Dahiya, is battling the negatives of being a celebrity.
The actor was on his way to Dubai when he posted an in-flight photo of his. The comments section saw a Tripathi fan question Dahiya's morals. The admirer claimed that the actor married the YHM actress only for money and fame.
Tripathi called out the user and put him in place. She wrote that he has no business commenting on their personal lives, warning him to stay off limits.
This is how the chat thread looks:
Princesamuel01: You are so pathetic. Everyone knows you never loved Divyanka. Just for fame and money that the main reason you married Divyanka. I feel really bad for her. Her choice was so wrong. She loves you so much. You never loved her (sic)."
divyankatripathidahiya: Such audacity! Divyanka gave it back saying, "Just shut up you loser...do not take my side when you don't even know us enough! You attention seekers have no other job! It's a couple's decision and the world is definitely not a part of it. Specially you bashing idiots don't ever take my name again. Like us...be here! Don't like us...Don't bother to even peep into our post. (sic)"
This isn't the first time that the couple has had to fight baseless rumours about themselves. A few months ago, there were reports claiming that Tripathi put forward a condition while taking up a modeling assignment. She apparently said she would only shoot for the fashion calendar (in question) if her husband is signed onboard. However, Dahiya put a lid on the speculations with a long note on Instagram urging followers not to believe in everything that is reported by the media.