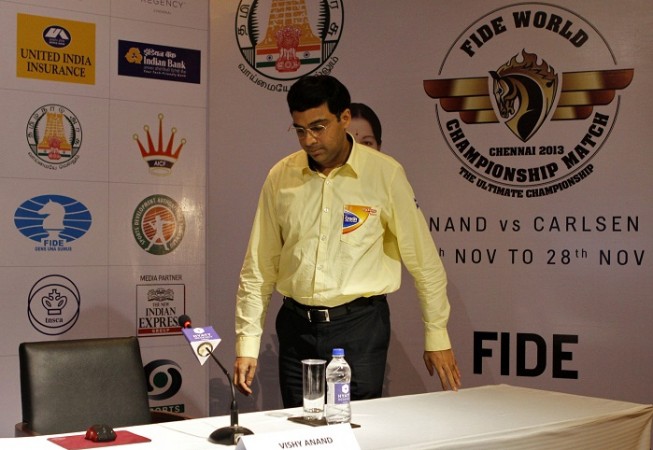 The onus was on Viswanathan Anand to finally step up and break the hold that Magnus Carlsen had over him, and boy did the Indian legend step up, in stunning style too, to tie the World Chess Championship in Sochi after three games.
Carlsen looked in control and near unstoppable after his win in Game 2, which came after a dominant draw in the opening game, but Anand showed his own tactical nous and ability to thrive under pressure, easing to a victory in 34 moves to tie this keeps-getting-better-and-better World Chess Championship contest at 1.5-1.5 after three games.
Now it is Game 4 which will take centre-stage, with Anand, who will play with the black pieces, looking to press on the momentum as Carlsen looks to his powers of bouncebackability after the reverse.
With both players desperate for a victory, expect another intense battle in Sochi on Wednesday.
"It went wrong from the start and I didn't have a chance," said Carlsen after the defeat. "But I'll get a new chance and can strike back tomorrow.
"When something goes wrong, it's always my fault."
Anand will finally feel like he has got that monkey off his back after this win over Carlsen, the man who had dominated the Indian numerous times over the past few contests. However, Anand will also know one victory will not do; how he presses on from victory in Game 3 will be the most important aspect, with another win in Game 4 seen as the perfect answer to that.
"There are many games ahead, and the next game is tomorrow, so let us not rush [into conclusions]," said a guarded Anand, when a journalist asked him if the "Tiger was back".
Russian champion Peter Svidler said the opening made by Anand with the white pieces made all the difference, with the fact that the Indian did not make any subsequent mistakes also working in his favour.
"Everybody thought that an excellent opening preparation will be one of the main trumps of Vishy," said Svidler to the official FIDE World Chess Championship website. "And today [Tuesday] it worked for real.
"In the first game Anand was also better prepared, but the resulting position was unclear, and white's advantage evaporated after his first slight inaccuracy. Today we saw an even sharper and more concrete line, and despite Magnus changing the opening, Vishy was better prepared as well.
"Upon obtaining an advantage, Vishy carefully and accurately converted it into a full point. It was noticeable that he tried hard not to rush things and not to look at the clock at all. A very important victory by Anand. The match basically starts over."
Where to Watch Live
The crucial Game 4 of the World Chess Championship in Sochi is scheduled to begin at 3 pm local time (5.30 pm IST, 1 pm CET). While there is no live coverage in TV, Game 4 can be watched via free live streaming online on the FIDE Live Video Feed or with Analysis and Live Video.