Vistara, the airline joint venture between Tata Sons and Singapore Airlines, plans to introduce beaming of in-flight entertainment (IFE) content directly to fliers' personal gadgets, a first in Indian airline industry.
Vistara has dispensed with seat back screens – a standard arrangement in most full service airlines globally – that enable fliers to watch programmes, listen to music or play games.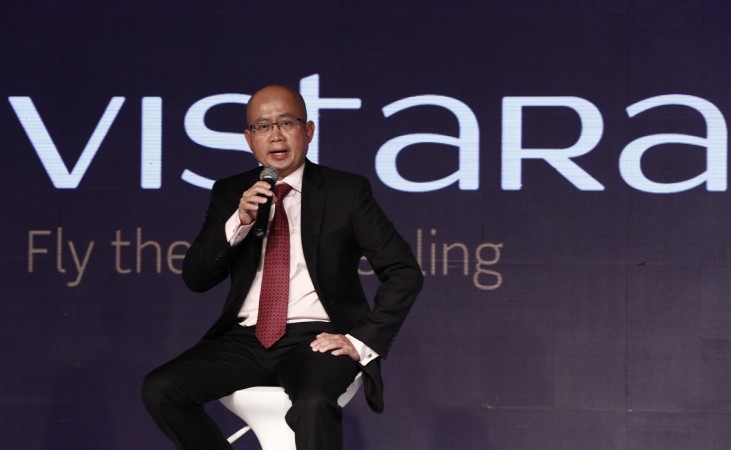 "We are introducing wireless inflight IFE systems. India does not allow Wi-Fi on board aircraft in terms of two-way connectivity. But one-way streaming of entertainment content like movies and music is allowed. This will be Wi-Fi one-way connectivity," Phee Teik Yeoh chief executive officer Vistara told The Times of India.
India's full service carriers – Air India and Jet Airways – offer seat back entertainment to their fliers.
Vistara's game plan
Vistara hit upon the novel idea to keep passengers entertained, in its attempt to break the mould. Passengers travelling in business class seats are likely to be given personal tablets to access IFE during the journey, while those travelling in premium economy and economy classes will be able to access IFE on their personal devices. And being a full service airline, Vistara may not charge for it, the TOI report said.
The IFE streaming technology Vistara is relying on, has Wi-Fi capability, which will enable it to offer Internet services to its passengers once India lifts the ban on the same on airlines flying in Indian airspace.
Up in the air connectivity
Last year, India relaxed norms to allow passengers to use personal electronic devices once an aircraft reaches cruising speed, with the devices disabled to either receive or emit transmission signals, so that they don't interfere with the aircraft's navigation, communication and other systems.
Tata's other airline joint venture – low cost carrier AirAsia India – is also planning to offer Wi-Fi connectivity soon.
In 2014, national carrier Air India had evinced interest in offering Internet to its passengers. Its officials met with executives from Geneva-based OnAir, a technology company offering Internet and mobile connectivity to airlines globally, using Wi-Fi and/or mobile connectivity, to explore the possibility of offering similar facilities to its passengers when flying over Indian airspace.
During the UPA regime, Air India approached the communications ministry to lift the ban, but without any success till now.