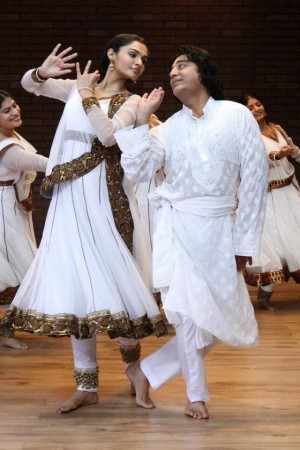 Kamal Haasan's fans from Karnataka and Andhra Pradesh are in for another disappointment as his highly-anticipated film "Vishwaroopam" is unlikely to hit theatres there anytime soon.
After Tamil Nadu, Karnataka and Andhra Pradesh will not get to see the spy thriller particularly on its scheduled day of release on Friday.
The decision came after the Madras High Court said that it would deliver its verdict on the film on Monday. On Wednesday, The Tamil Nadu government banned the release of the film for two weeks due to the controversy surrounding the content of the film.
A distributor of the film in Karnataka told The Hindu that a decision is not yet taken on the film's release. Distributors are still discussing on the issue and considering legal options.
"In the view of Id-e-Milad on Friday and Republic Day on Saturday, I don't want to take any chances," the distributor told The Hindu.
Theatre owners in Bangalore decided to cancel all shows of "Vishwaroopam" on Friday, ABP news reported.
Also, in Andhra Pradesh the film's release is postponed. State Home Minister Sabita Indra Reddy has also asked to stop the release of the film.
On Friday, Reddy ordered police to stop the film's screening in Hyderabad and Cyberabad after some Muslim leaders demanded a ban on the film.
Authorities said that there were fears of law and order problems in the state due to Id-e-Milad festival on Friday. It is yet to be confirmed whether the film will release in other parts of the state.
"Vishwaroopam", directed and produced by Kamal Haasan, was hit by a string of controversies ever since he announced for a Direct-To-Home (DTH) release. With mutual consent from Tamil Nadu Theatre Owners Association (TNTOA) and Tamil Nadu Film Distributors Federation the film was supposed to release on Jan 25.
The film's makers recently found themselves in a spot when various Muslim organisations in TN demanded a ban on the release due to its content which portrayed their community in a negative way.
On Thursday, the Madras High Court postponed the release of the film till Jan 28 so that the judges can review the film on Saturday and deliver their verdict.