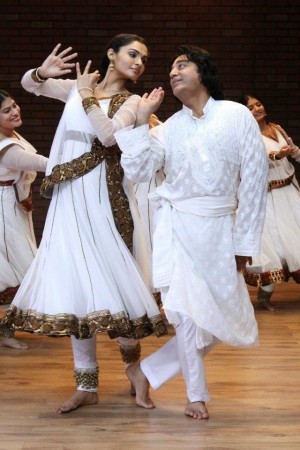 Kamal Haasan's fans have to wait for a while before the release of the much-awaited film "Vishwaroopam". The Tamil Nadu government has banned the screening of the film across the state for 15 days.
The spy thriller was scheduled to release on Friday, Jan 25, but the state government on Wednesday night banned the screening of the film for two weeks following protests from Muslim organisations in Tamil Nadu.
Authorities have asked district collectors to stop the screening. The notice was issued after Muslim groups submitted a memorandum to Home Secretary R Rajagopal seeking a ban on the film.
"The screening of the movie will affect social harmony in the state. We plan to meet the Home Secretary, besides moving the Censor Board," M H Jawahirullah, MLA and President, Tamil Nadu Muslim Munnetra Kazhagam told PTI.
On Tuesday, the head of the organisations met City Police Commissioner S George asking him to issue a ban on the film's release. They said that the content in the film portrayed their community in negative way.
"There is a danger that the public may view any Muslim with a beard as a terrorist waiting for an opportunity to plant a bomb," said Jawahirullah, who attended the special screening of the film organised for the group.
Haasan tried to settle the matter saying that Muslims are not shown in an objectionable manner in the film but he failed to convince the community.
Shortly after the organizations demanded the ban, Haasan issued a statement which read:
Dear Friends,
While I am touched by the voices in support for me and my film, I am appalled at how my film is construed to be against my Muslim brothers.
My statements in favour of that community have marked me as a sympathizer. I have always gone beyond the call of my duty as an actor to voice my opinion in favour of what was humane and civil. I have been part of an organization called Harmony India which worked for Hindu Muslim amity.

I am not only hurt by these accusations of denigrating a community but my sensibilities are truly insulted.
I have been ruthlessly used as a vehicle by small groups who seek political profile. Icon bashing is a great way to be noticed when you are not one yourself. It is happenning again and again. Any neutral and patriotic Muslim will surely feel pride on seeing my film. It was designed for that purpose.
Now I will rely on law and logic to come to our support. This kind of cultural terrorism will have to stop.

I thank those who rose to the occasion and to my support on the Internet.
Kamal Haasan