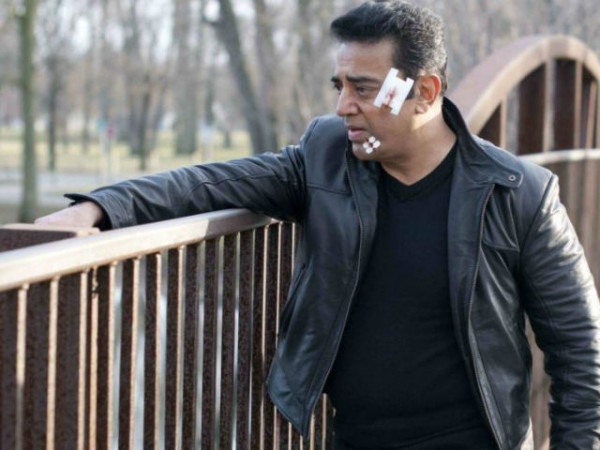 There is finally some positive development on Vishwaroopam 2: The shooting of the film started again on Monday, November 27. The final leg of shooting for the long-delayed film should be wrapped up in a week.
The makers will announce their release plans once the post-production works reach the last stage. As of now, they are reportedly looking to release the trailer in the first week of December and the audio by the end of this year.
It was reported earlier that Vishwaroopam 2 might appear before the audience in January 2018 on the occasion of Pongal.
Vishwaroopam was banned in Tamil Nadu in 2013 for a few weeks by the state government citing law and order problems, although the alleged motive behind the move was late Jayalalithaa trying to punish Kamal Haasan for a pro-DMK statement.
The movie was later cleared by the court while it had a hassle-free release outside Tamil Nadu. Apparently, the sequel changed hands and Oscar Ravichandran came forward to release it.
Unfortunately, the producer was hit by financial issues and lost interest in the flick. Also, the fear of being targeted by the AIADMK again was said to be one of the reasons why Vishwaroopam 2 was delayed.
Interestingly, the idea to make Vishwaroopam a two-part film germinated only at a late stage of the shooting of the first film, owing to its length.
Vishwaroopam 2 is written and directed by Kamal Haasan himself. The film has Rahul Bose, Pooja Kumar, Andrea Jeremiah and others in the cast, besides Haasan himself.