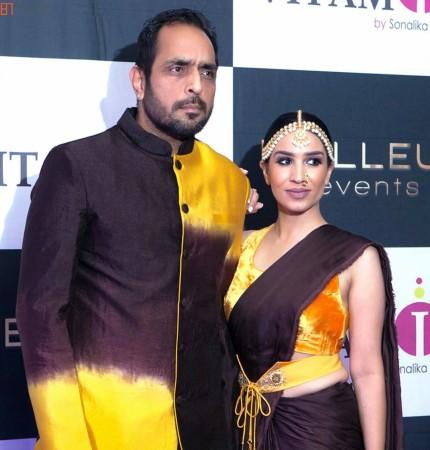 Actor Vishwajeet Pradhan is now set to co-produce a beauty reality television show along with his wife and fashion designer Sonalika Pradhan.
The actor announced that the show will help aspirants to prepare themselves for the glamour world.
"With many beauty fashion shows and events happening around us, people's interest towards fashion is increasing with each passing day. Every other person wants to be a part of glamour world. Here we will bring a chance for them to learn, understand and groom themselves to join the city of fashion. Our show will bring the best modeling concepts, which will extract the best models from the population. Also we are looking forward to bring the best and unique fashion goals with our reality show," Vishwajeet, who is known for television shows like 'Maryada: Lekin Kab Tak?' and 'Ek Boond Ishq', said in a statement.
"Like before we did projects on international television channels, Miss Multiverse Australia, a TV reality show and also we have tied up with them for outfits for their finale so we are their official fashion partner. Now we are coming with something similar on Indian Television channels," Sonalika Pradhan, who is co-producing the show with her husband, added.
Vishwajeet further said that they are still working on the project, and will reveal more details about the auditions later.
(Disclaimer: Content is provided by PR)