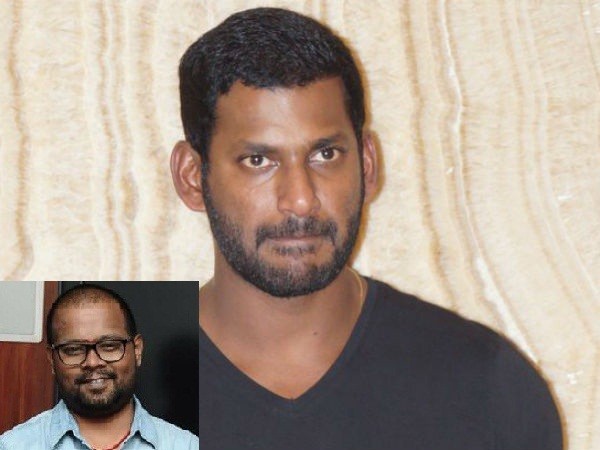 Kollywood producer Ashok Kumar committed suicide at his apartment in Alwarthirunagar, Chennai, on Tuesday, November 21. In his suicide note, he blamed a financer for forcing him to end his life.
Ashok Kumar's suicide note is here
Madurai-based Ashok Kumar, a relative of filmmaker-actor Sasikumar, revealed in his death note about the pressure that he was under after borrowing money from a man named Anbu Chezhiyan. The deceased had taken money seven years ago and the financer charged an exorbitant amount of interest.
In the last six months, Anbu Chezhiyan was harassing him and threatened to kidnap his family members if he failed to clear the borrowed amount. Ashok Kumar stated that he was left with only two options – to kill the financer or commit suicide. He chose the second option in frustration.
Sasikumar has filed a complaint with Valasaravakkam police station and he was accompanied by filmmakers like Bala, Samuthirakani, Karu Pazhaniappan and Ameer.
Ashok Kumar had associated in films as co-producer in Eesan and Poraali. His Kodi Veeran would be out soon.
A case of abetment of suicide under section 306 of the Indian Penal Code has been registered and the body has been sent to the Government Royapettah Hospital for post-mortem.
Police told The Hindu that more sections would be added under the Tamil Nadu Prohibition of Charging Exorbitant Interest Act, if it is proven that Anbu Chezhiyan was lending money at unreasonably high rates of interest.
Meanwhile, Vishal, the President of Tamil Nadu Producers' Council and Secretary of Nadigar Sangam, has condoled the death and requested producers to approach the council if they need any help. He has requested police to consider this as a murder and not a suicide.
Vishal has also warned financers, who fleece money by charging exorbitant interest from producers. Below, find the complete letter that he posted on his Facebook:
Devastated to hear the sad demise of a Dear Friend, Ashok Kumar who sacrificed his life succumbing to the pressure created by Financiers....

I truly wish that this will be the last Sacrifice in the name of Financial burden....

Suicide is not a solution & I hereby request Producers to reach out to us if they face such threats from Financiers, we will be more than happy to help them out.

It's time, we put an end to such Financiers who harass producers & conduct kattapanjayathu. We wish all Producers stay united and work towards the welfare of each one of us.

I request the Police to take stringent action and bring justice to the innocent's death & also consider this as a Murder & not Suicide....

This is a direct warning to all Financiers, likeminded people & so called federations who extort money, more than the stipulated interest & to the People who harass honest Producers & family members.

It is high time, all you people who have been conducting Kangaroo Courts time and again to stop harassing Producers, it's time for U all to Run, since this death will be the last death and it will be an example to bring out all atrocities that's been happening in the Tamil film Industry.

We as Producers will stand united and put an end to this come what may....

Vishal, (Another Affected Producer),
President, Tamil Film Producer Council.