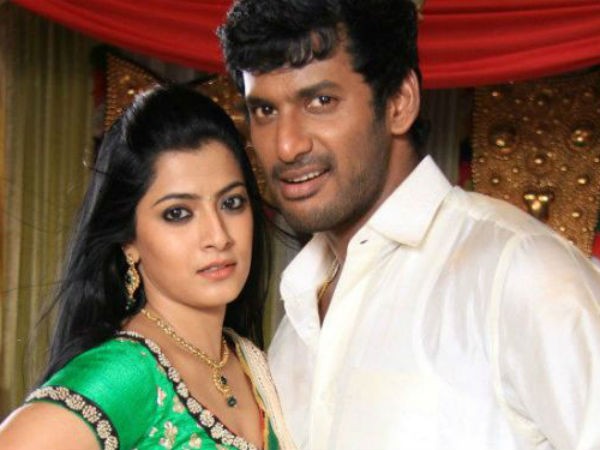 Vishal Krishna's "Madha Gaja Raja" is finally ready to hit the screens. Though the movie was kick-started about four years ago, it's only now that its release date has been finalised as April 29.
The news has been proudly announced by Vishal on Twitter. He wrote, "#madhagajaraja release on April 29th. Awaiting it. Jus like everyone.as a sundar c fan.god bless."
"Madha Gaja Raja" had taken off in 2012. The shooting of the Tamil movie was completed without many hurdles, following which the makers had announced that the film would be released in January 2013.
But as Vishal's other project "Samar" was planned for release around the same time, the release of "Madha Gaja Raja" was postponed. In the later months, the movie landed in financial troubles and got delayed on several occasions.
However, the production house seems to have now sorted out all the issues and the movie is finally ready to appear before the audience.
"Madha Gaja Raja" is a 146-minute long romantic comedy, written and directed by Sundar C. It features Vijay Anthony's music, Richard M Nathan's cinematography and Praveen KL and NB Srikanth's editing.
Varalaxmi Sarathkumar and Anjali are the female leads in the film, which also stars Santhanam, Nithin Sathya, Sadagopan Ramesh, Sonu Sood, Manivannan, Rajendran, Manobala, Chitti Babu and others. The Tamil movie has been given a 'U' certificate.