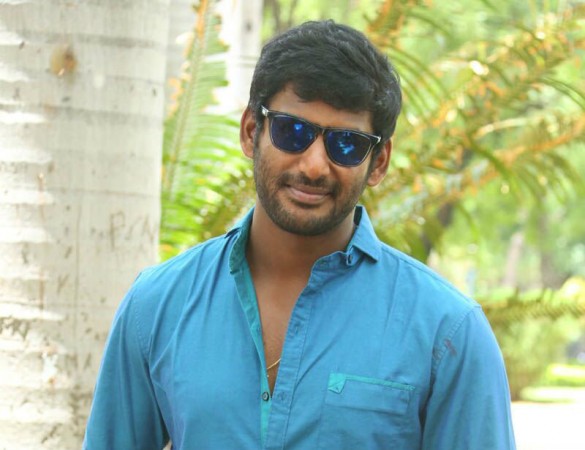 The Nadigar Sangam held a press conference on Wednesday, April 27, where its officer-bearers opened up on recent issues. Vishal Krishna, the secretary of the association, clarified about he being upset with Ajith for skipping the celebrity cricket tournament organised by the Sangam and Simbu's decision to withdraw from the actors' guild.
"I totally respect #Ajith's decision to not come for the match. I've known him since long. There are no issues bet. us, [sic]" Vishal was quoted in a tweet by journalist Kaushik LM as saying.
"Was totally dejected seeing the news about me stopping #Ajith's song. Hope journalism is done in a responsible way, [sic]" Vishal said, according to another tweet by Kaushik.
Vishal Krishna also told the reporters people ask him to address Ajith as "sir," but he does not need such formalities with him as they have known each other for a long time.
At the press meet, Sangam Vice-President Ponvannan said Ajith had been following a policy of not attending such events for a long time, and the Nadigar Sangam was aware of it. He added that the guild's members share good a relationship with the actor.
The controversy broke a day after the Nadigar Sangam's celebrity cricket tournament was held in Chennai. The Times of India had reported that a party in a upscale hotel was organised after the completion of the tournament. The celebrities were in high spirits and enjoying the songs played by a DJ. Everything appeared fine until Vishal Krishna with Soundaraja of "Sundarapandian" fame went up to the DJ to stop the song "Adharu Adharu" from "Yennai Arindhaal" from being played.
Ajith's absence at the celebrity cricket tournament, which was organised to raise funds to build the Nadigar Sangam's new building, caused this reaction from Vishal Krishna, the daily had reported.
Reacting to Silambarasan's decision to quit the actors' guild, Vishal said he respected Simbu's decision but clarified that all actors are equal in the eyes of the Nadigar Sangam.
Simbu announced last week that he was quitting the Nadigar Sangam and alleged that the actors' guild did not support him during his time of crisis.