Anushka Sharma and Virat Kohli have neither denied nor accepted it but we still love them as they continue to make such cute gestures for each other that makes their fans adore them even more.
Virat Kohli has changed his display picture on Instagram and we can't stop thinking about their marriage.
The photograph he has put as his DP is with Anushka Sharma and is from the Indian Sports Honours 2017.
Don't they look amazing together?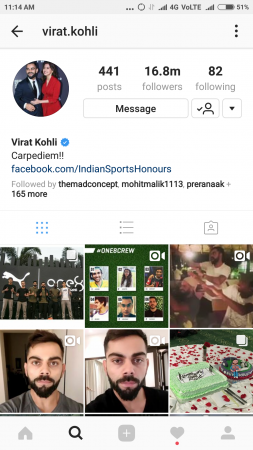 His previous DP was from Yuvraj Singh and Hazel Keech's wedding.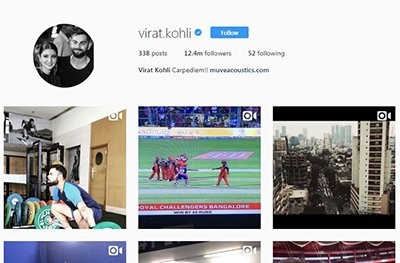 Anushka Sharma and Virat Kohli's relationship is no more a secret. However, Virat has never hesitated to talk about it even though Anushka is still not very comfortable and has some inhibitions when it comes to talking about the affair.
During a recent episode of Breakfast With Champions, Virat opened up about Anushka Sharma and said: "I am away from social media and that's the best thing I have done. When Anushka came to Bangalore, she told me, 'Why [do] I have to see what people have written about you? I post stuff but I don't want to read any comments'."
He added: "Sir, it's the magic of my lady luck. I didn't have any senses before, but ever since the lady has come into my life, she has taught me a lot of things. So, I have grown better in the last four years, all because of her."
He also said of her: "My intelligence has grown in these years with her. She has taught me manners, gotten me calm. Also, she taught me how to utilise your potential to the fullest at whatever point you are in your life."
Anushka and Virat neither deny it nor accept it but we still love them as they continue to do such cute gestures for each other that makes their fans adore them even more