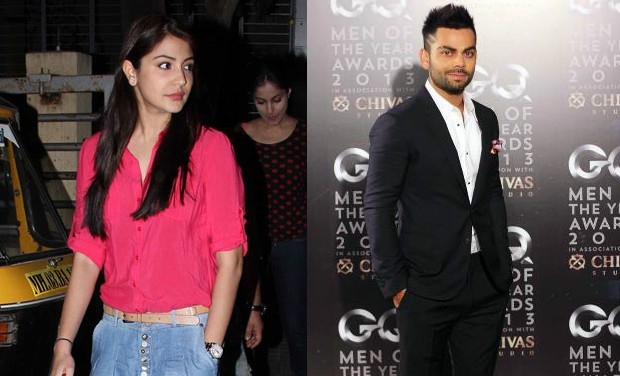 Cricketer Virat Kohli might make a quick trip to Rajasthan to surprise his lady love, Anushka Sharma on 1 May.
The pretty actress, who will turn 26 years on Thursday, is expected to have a surprise visitor. Sharma is presently shooting for her debut production "NH 10" in Jodhpur and it is quite likely that her alleged boyfriend, Kohli, might accompany her to spend some quality time together, reported Mid Day.
Kohli's presence for Sharma's birthday has been hinted since the cricketer have flown back to India on 29 April, for the remaining Indian Premiere League (IPL) matches, leaving him with ample time to catch up with the actress.
"The cricketer will be returning to India on 29 April, and the IPL matches in India start from 2 May onwards. Besides, his team's first India match is only taking place on 4 May. So, Virat might go to Rajasthan to spend some time with Anushka," a source informed the daily.
Further, it is being reported that a surprise gift in the form of a video with her celeb friends' birthday messages will be gifted to the actress on 1 May. The video will have Ranbir Kapoor, Anurag Kashyap, the actress' parents and friends wishing her, but whether Kohli has recorded for the video cannot be confirmed yet.
Earlier this month, the cricketer was clicked following Sharma to Jodhpur where she had landed for "NH 10"shoot. Prior to this, Kohli was even seen in Sri Lanka accompanying the actress during her "Bombay Velvet" shooting. The couple was even spotted in each other's company in Auckland, New Zealand earlier this year.
With Kohli's frequent visits to Sharma, it is obvious that the cricketer could be present for his alleged lady love's special day.
(Ed:AJ)