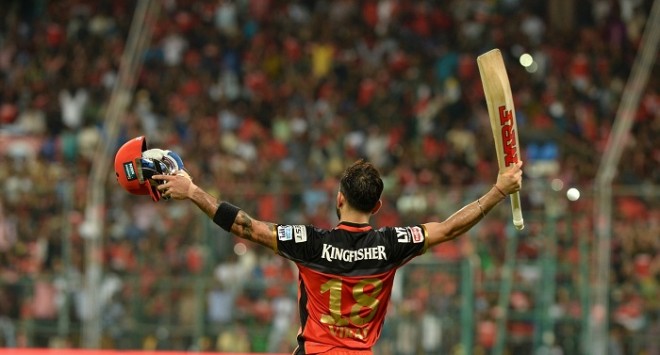 According to the latest survey carried out by Sportspro magazine, India Test captain Virat Kohli has been named as the 'World's Third Most Marketable Sportsperson'. Kohli is way ahead of other sporting superstars like Lionel Messi, Cristiano Ronaldo, Novak Djokovic and Lewis Hamilton.
NBA superstar Stephen Curry has been named as the 'Most Marketable Sportsperson' in the world. He is followed by Juventus and France footballer Paul Pogba. Kohli is right behind Pogba and ahead of golfer Jordan Spieth.
Messi finds himself in the 27th spot. The world's fastest man Usain Bolt occupies the 31st position, while Real Madrid star Ronaldo is 35th on the list.
The top 10 includes stars like boxer Anthony Joshua, tennis star Kei Nishikori, female golfer Lydia Ko, Barcelona superstar Neymar, swimmer Missy Franklin and alpine ski racer Mikaela Shiffrin.
India tennis sensation Sania Mirza also features in the top 50 of the world's most marketable athletes list. Sania occupies the 43rd place in the list. Also, she is the only Indian women to feature in that list.
Sportspro initiated this list back in 2010. NBA star LeBron James was named as the most marketable sportsperson in the first year. Bolt ruled the roost in 2011 and Neymar topped the chart in 2012 as well as in 2013.
Formula 1 superstar and Mercedes driver Lewis Hamilton was top in 2014. This year, Hamilton has dropped down to the 24th position and he is closely followed by Borussia Dortmund footballer Pierre-Emerick Aubameyang.