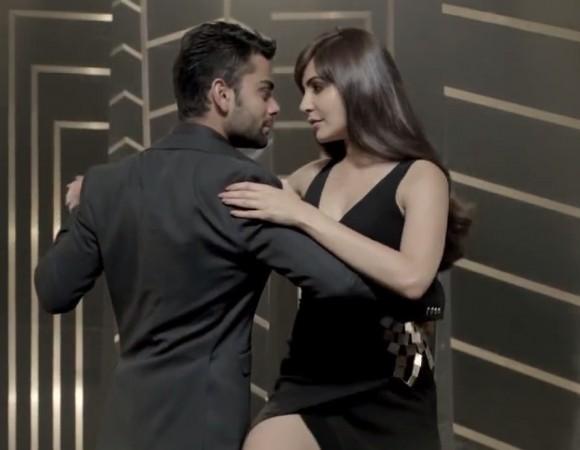 A successful career, fame and money, happy couple Virat Kohli and Anushka Sharma have everything going for them. But looks like the lovebirds might soon need to tread troubled waters.
According to Bollywood Life's in-house numerologist-tarot expert Shradha Salla, the "PK" actress, who is ruled by number 1, the Sun's energy and number 5 (Mercury), has a very practical approach towards her personal and professional life as opposed to her beau Virat. The sportstar, apparently, is ruled by number 5 (Mercury) and 6 (Venus), which makes him a focused professional but a wandering lover.
The analysis also states how both are governed by the planet Saturn, which will not allow them to have a peaceful relationship. However, the couple might overcome this if they fight the rough patch with a practical approach. However, these are mere predictions and the kind of love the two have for one another is best known to them.
In other news, the two have come clean about their romantic inclinations and gone on record to admit their relationship. While the gorgeous actress said that she doesn't appreciate people wanting to know about her equation with Virat, the latter opined that their personal lives should be respected.
"I am in a relationship with him and I have respect for my relationship. The only reason I don't talk about it is because we don't know where to draw the boundary. If someone comes out in the open and tells you that yes I am in a relationship and if you are going to constantly just keep asking questions, it's like my personal space isn't being respected," Absolute India quoted her as saying.
Virat confirmed the relationship saying that they weren't trying to hide anything adding that repeated questions on their affair gets annoying. "If you are seen together somewhere and still people ask 'is it confirmed?', then it is a matter of common sense. If you know then why ask the same question, that is our basic logic behind it. It is not something wrong apparently for people that we are doing," PTI quoted the young cricketer.