As rumours of Virat Kohli and Anushka Sharma's wedding are on the peak now, fans are just unable to contain their excitement on social media.
Twitter is abuzz with messages containing the hashtag #Virushka, already congratulating the couple for their rumoured imminent marriage. The buzz around Virat and Anushka's wedding started doing the rounds after the cricketer took a break from the game.
Soon reports started pouring in that the star-couple would have a three-day destination wedding in Italy starting December 9. Anushka's spokesperson denied these reports, but failed to put the buzz to rest.
More reports came up confirming that the two lovebirds are indeed set to tie the knot in a private ceremony attended by close friends and family.
Apart from the media reports, there are some other factors and happenings that bolstered the rumours of Anushka and her beau's wedding.
First, Anushka was spotted with with her family at the Mumbai airport on Thursday afternoon. She was accompanied by her parents and elder brother.
Although she was bombarded with questions from reporters present there, the actress did not respond to any of the queries. Anushka reportedly boarded a Swiss Airways flight.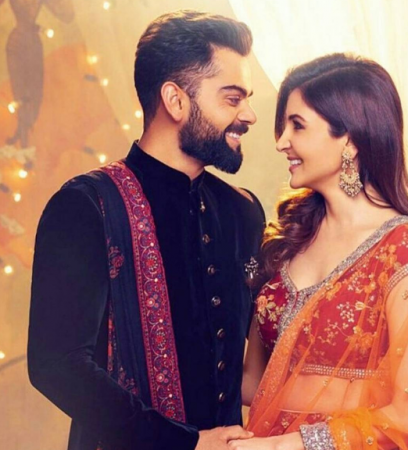 On the other side, Virat reportedly reached Delhi airport in the morning the same day, and his flight took off in the afternoon.
This made people believe the two are indeed going to tie the knot in Italy. There are some other factors that further strengthened the rumours.
While Virat excused himself from the upcoming matches against Sri Lanka in December, his childhood coach Rajkumar Sharma also took leave from the CK Nayudu U-23 semi-final.
This fuelled the rumours that Rajkumar too was heading to Italy to attend the wedding.
If that was not enough, reports claimed a priest also accompanied Anushka and her family from Mumbai airport. Touted to be their family priest, Maharaj Anant Baba was spotted with the couple during their visit to Uttarakhand earlier this year.
With all these reports hinting at their wedding, and the incidents mentioned above, fans are now more than sure that Virat and Anushka are all set to take the next step this December.
However, one can be fully sure only after an official confirmation comes or any picture of their wedding gets leaked.