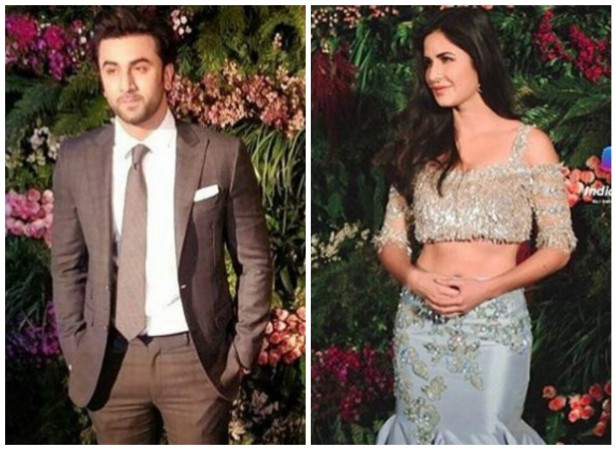 Virat Kohli and Anushka Sharma wedding reception in Mumbai was a starry night as it was attended by big personalities from the industry. However, apart from all the glitz associated with the event, another interesting thing at the event was Ranbir Kapoor and Katrina Kaif being at the same spot at the same time.
Ranbir and his ex-girlfriend Katrina attended Virushka's reception party at Mumbai. Although the two obviously arrived at the venue not together, their presence at the same place together is something not very usual now.
There was a time when Ranbir and Katrina were inseparable but now after their breakup, the two are never seen together. Virat and Anushka's reception is one such rare event which the former love-birds attended, and that certainly made their fans excited.
Considering the fact that the duo attended the same event, fans were expecting that they would get to see Ranbir and Katrina having a picture together but unfortunately that did not happen. Social media is abuzz with photos of several celebrities clicking selfies and dancing their hearts out, but there is no Ran-Kat picture available from Virat, Anushka's big night.
However, there is all probability that the two might have crossed each other at the event. It is something interesting to know if Ranbir and Katrina deliberately tried to avoid each other at the event, or they crossed paths and faced a rather awkward situation.
The star couple's wedding reception at Mumbai witnessed presence of almost all the big stars from the world of Bollywood, Cricket and elsewhere. It was a fun-filled night as celebs were seen dancing on tunes of popular songs.
The reception was held at St, Regis in Lower Parel began at 8.30 pm on Tuesday. It is reportedly the tallest hotel tower in India with as many as 395 guest rooms, including 27 suites and 39 residential suits.