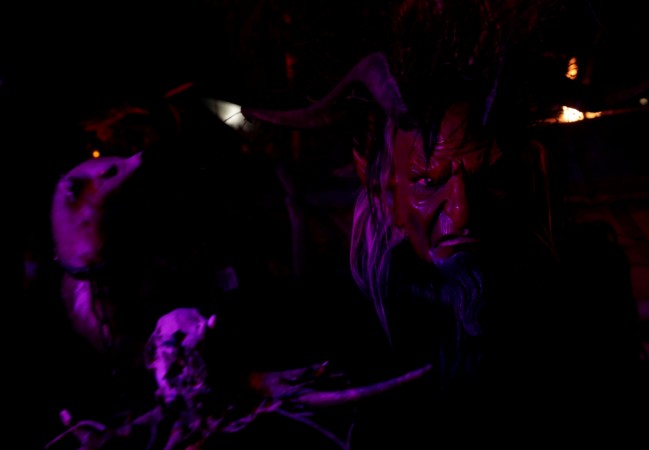 In a bizarre video that has emerged across social media, a Cambodian film crew was seen hiding from an actress who appears to have been possessed during the making of the film.
The video, shot by a crew member, shows the Cambodian actress eerily sitting inside a room as the cast members are shown scared out of their wits hiding in another room.
The video, which has been widely shared, shows the actress backed up against the wall as the crew members try to get the "spirit" out of her body. As per reports, the actress also tried to choke a co-star with a thin wire.
The video came to light when a crew member uploaded it on the internet and wrote a message in the Cambodian language Khmer that said the crew members witnessed a "spirit" during the shooting.
He further said that the ghost that entered the sets of the film left the crew members "frightened". He even wrote that the actress was indeed possessed by a "true spirit".
As per reports, the co-star who was attacked was pictured talking to someone over the phone. She later cried thinking about the incident because she was reportedly traumatized after being attacked by the "spirit".
However, there has been no confirmation on whether this is a publicity stunt for the film or if the actress was actually possessed. You can try to find that out yourself by watching the video here:
This is not the first time a crew from a horror film has claimed to have felt a supernatural presence amidst them.
The crew members of the 1968 Roman Polanski-directed movie Rosemary's Baby said they felt a spirit-like presence while shooting the film. The composer of the film also passed away due to a mysterious brain injury after filming.
One of the all-time classics, The Exorcist was also marred by several deaths during the production of the film. However, the movie made news when a church opposite to the theatre where it premiered for the first time was struck by lightning that led to the cross falling on the ground.